Bank Jatim End Year Performance
Date: 27 december 2016
Categories :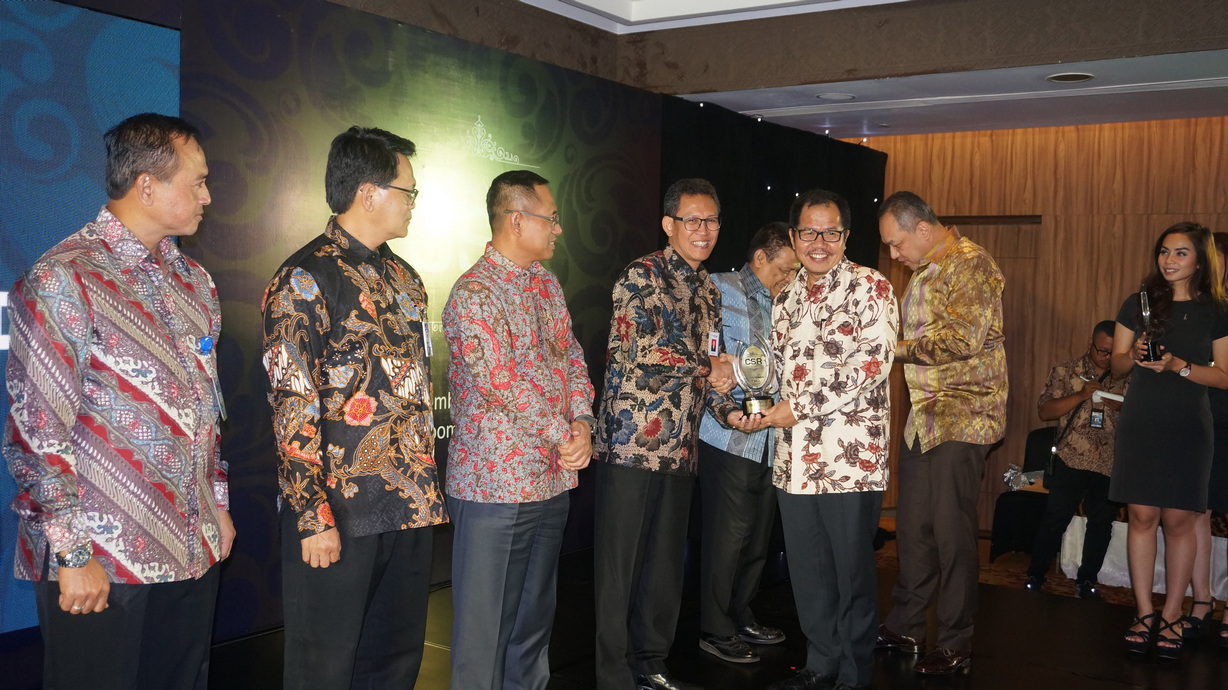 Surabaya | Akhir tahun hanya sepenggal kata bagi PT Bank Pembangunan Daerah Jawa Timur Tbk (bankjatim). Walaupun 2017 sudah didepan mata, bankjatim tetap menorehkan sejumlah prestasi yang patut untuk diperhitungkan. Tak kurang dari 20 penghargaan telah diperoleh bankjatim dalam berbagai kategori di 2016 ini.
Rudie Hardiono, Direktur Operasional bankjatim menerima langsung penghargaan CSR Award kategori Pemberdayaan Ekonomi UMKM di Borobudur Hotel, Jakarta (13/12). Acara yang diselenggarakan oleh SINDO ini merupakan apresiasi terhadap kinerja bankjatim atas penyaluran Corporate Social Responsibility (CSR) di 2016.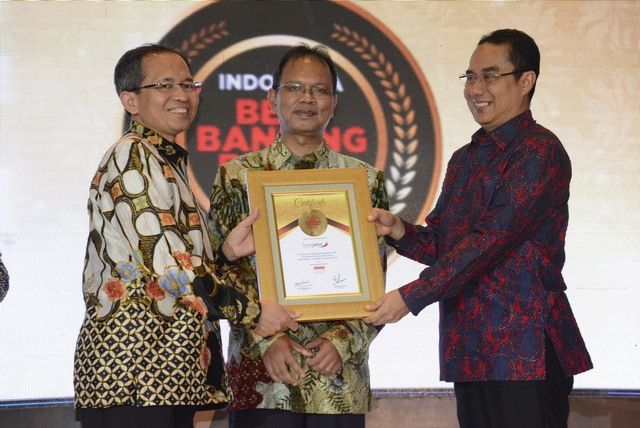 Dalam minggu yang sama, bankjatim kembali menerima Indonesia Best Brand Banking Award 2016 yang diselenggarakan oleh Majalah Bisnis Warta Ekonomi. Tidak tanggung-tanggung bankjatim memborong 4 (empat) penghargaan di kategori The Best Brand Bank BPD yaitu: Consumer Choice, Best Services, Most Efficient, And Best Performance Title. Acara penghargaan sendiri diselenggarakan di Grand Ballroom Hotel Pullman-Jakarta dan dihadiri oleh Direktur Bisnis Menengah dan Korporasi, Su'udi (16/12).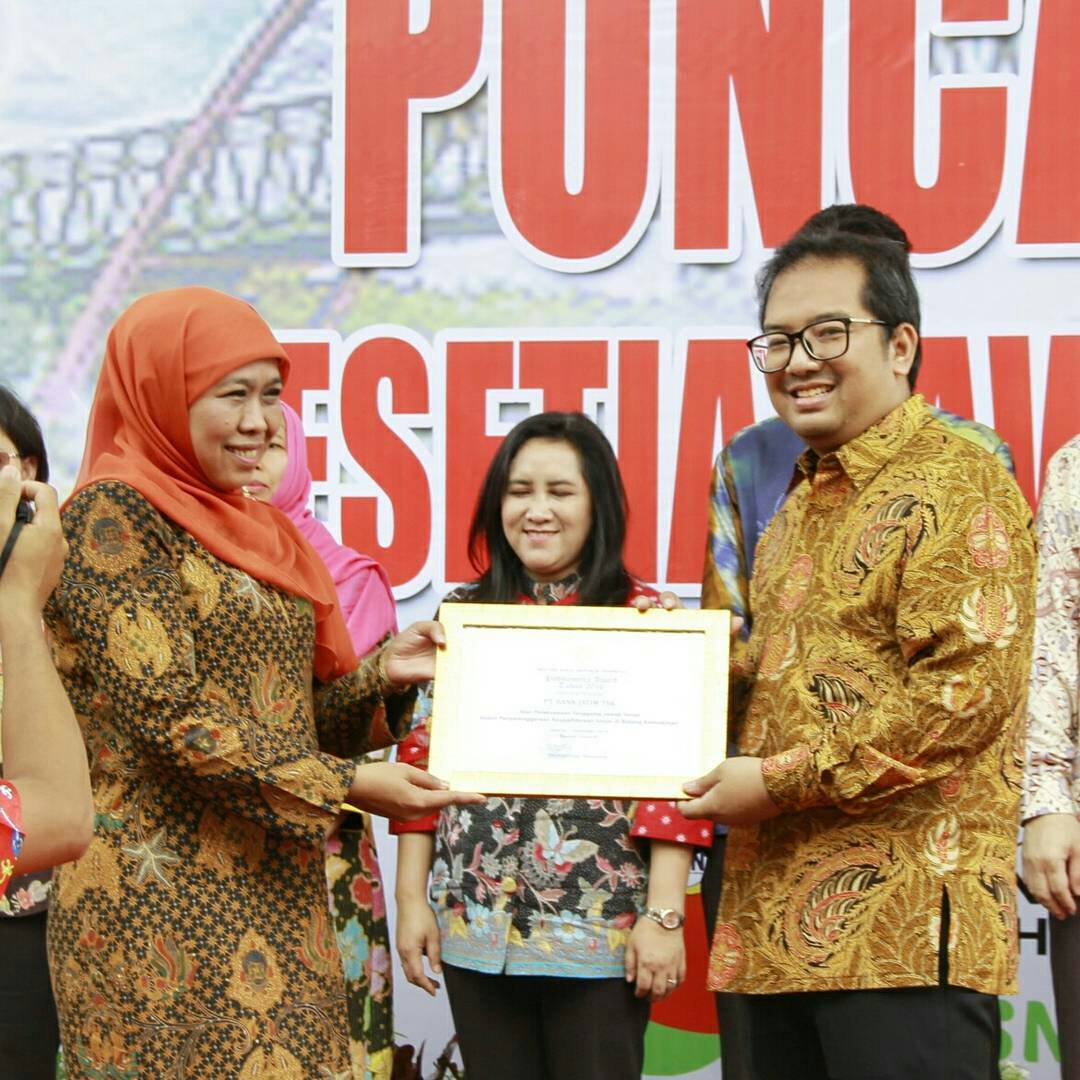 Dan sekali lagi, bertempat di Balai Kota Palangkaraya, Kalimantan Tengah. bankjatim melalui Corporate Secretary, Ferdian Timur Satyagraha, menerima langsung Padmamitra Award dari Menteri Sosial Republik Indonesia, Khofifah Indar Parawansa (19/12). Sebuah penghargaan prestisius dari kementerian Sosial RI dalam bidang kesejahteraan sosial berhasil dibawa pulang oleh bankjatim dalam kategori kemiskinan. Komitmen bankjatim dalam Corporate Social Responsibility (CSR) jumlah penyalurannya terus mengalami peningkatan secara signifikan setiap tahunnya.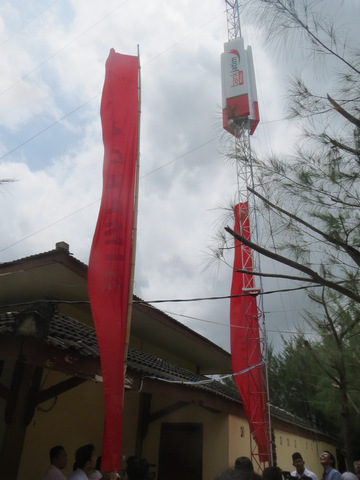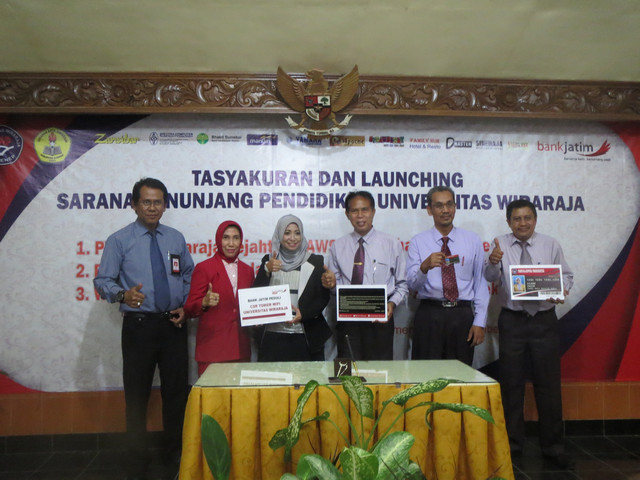 Sejumlah penyaluran CSR terus dioptimalkan bankjatim mendekati akhir tahun, salah satunya, penyaluran CSR bidang pendidikan senilai Rp. 165.371.600,- disalurkan untuk pembangunan jaringan internet berbasis wireless dan server di Universitas Wiraraja, Sumenep (21/12). Dengan tinggi tower sekitar 25 meter dan jangkauan hingga 3000 m2. Diharapkan bantuan ini dapat memfasilitasi kebutuhan seluruh mahasiswa dan/atau masyarakat sekitar Unija untuk melek informasi. Dengan disaksikan langsung oleh Wakil Bupati Sumenep, Achmad Fauzi, bankjatim melalui Rachmad Subiyantoro selaku pemimpin Cabang Sumenep menyerahkan secara simbolis CSR bankjatim kepada Dra. Syarifah Alwiyah, SE. MM, Rektor Unija.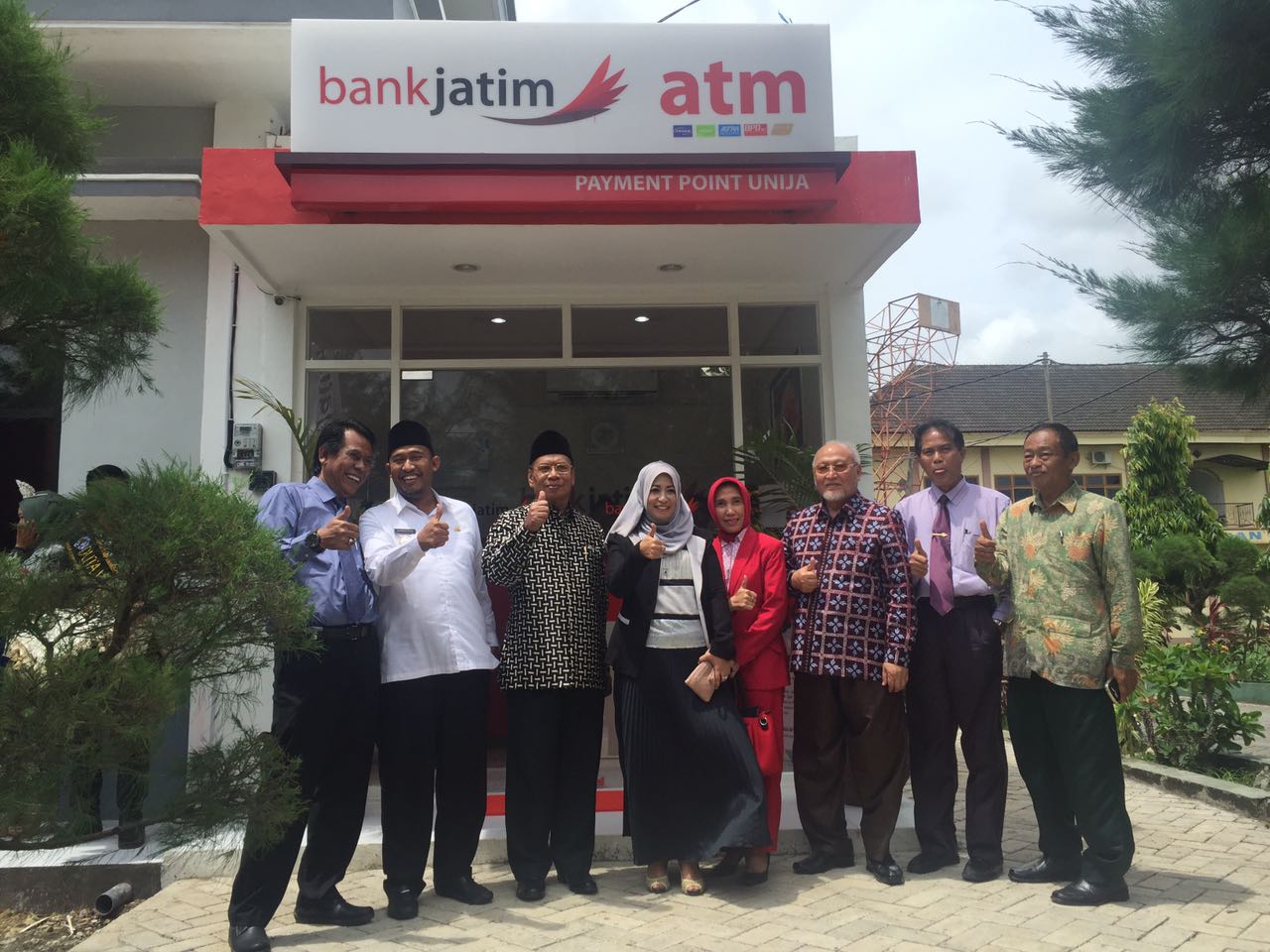 Kerjasama bankjatim, melalui Cabang Sumenep dengan Universitas Wiraraja (Unija) sudah terjalin cukup lama dan akrab, disamping penyaluran CSR, bankjatim pada hari yang sama juga melakukan grand opening Payment Point bankjatim Unija. "Diharapkan dengan kerjasama ini, baik bankjatim dan Unija dapat terus bekerjasama untuk kebaikan semua pihak dan masyarakat", Ujar Rachman Subiyantoro.