Bank Jatim Facilitates East Java OPOP Transaction Services
Date: 05 april 2021
Categories :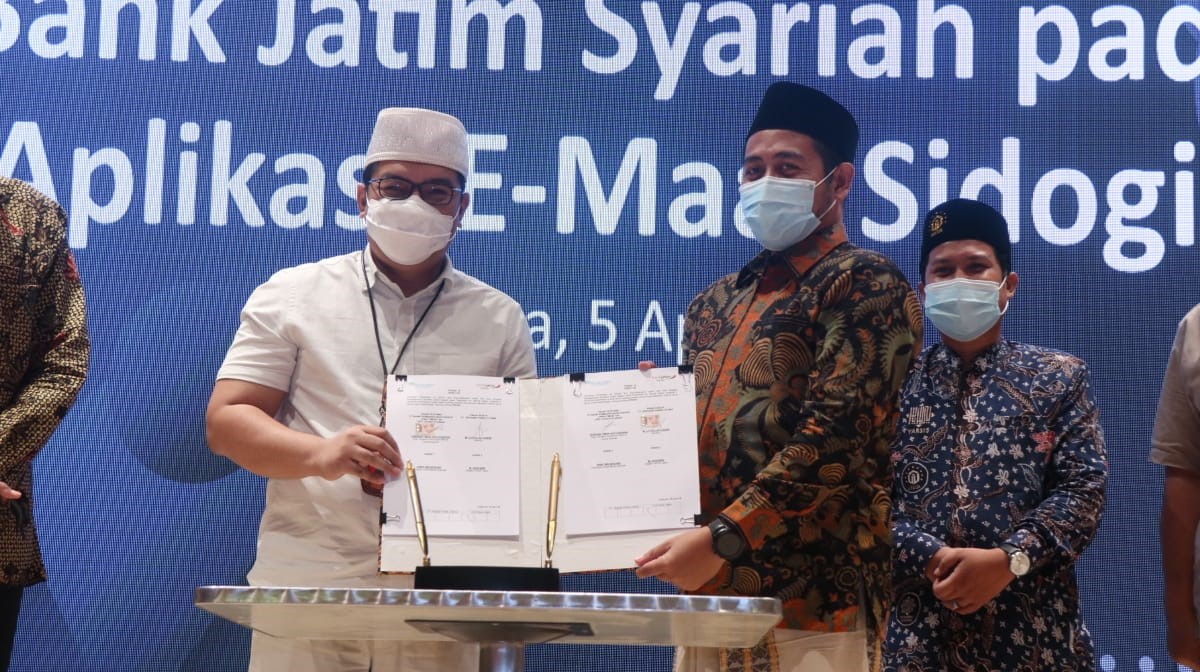 Surabaya - April 5, 2021. PT Bank Pembangunan Daerah Jawa Timur Tbk or bankjatim through bankjatim sharia continues to innovate to facilitate financial transaction services, especially for the Islamic boarding school environment. This was stated through the signing of a Cooperation Agreement (PKS) with PT Teknologi Kartu Indonesia and PT Sidogiri Pandu Utama in terms of Business Digital Applications and bankjatim Virtual Account Services on the E-Maal application.
The direct signing was carried out by the Pgs. Director of Consumer Retail dan Sharia Business, Ferdian Timur Satyagraha, together with the Director of PT Teknologi Kartu Indonesia Arif Arinto and the Director of PT Sidogiri Pandu Utama M. Lutfillah Habibi at the Auditorium Lt. 9 Building of the Nahdlatul Ulama University (UNUSA) Surabaya.
In his speech, Ferdian explained that the synergy was the commitment of bankjatim as the main banking partner to support the East Java Governor's program in the One Pesantren One Product (OPOP) program in East Java. "As we all know, OPOP is a program to improve community welfare based on Islamic boarding schools through empowering students, Islamic boarding schools and communities around Islamic boarding schools, through the bankjatim Sharia Business Unit (UUS), we are committed to being present and working together to help the Pondok Pesantren Cooperative in strengthening capital through financing schemes. to Cooperatives (PKOP) and Cooperative Financing to Members (PKPA) ", explained Ferdian.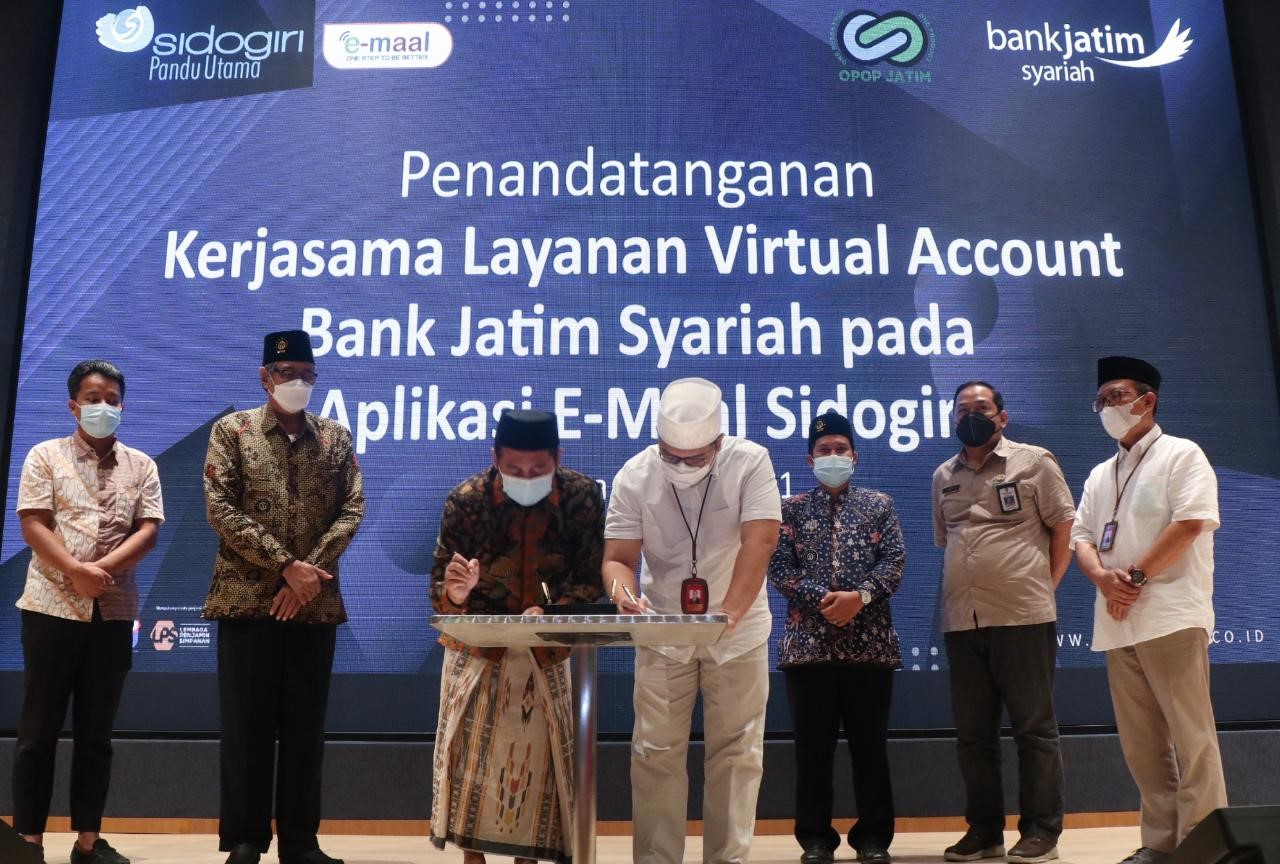 Ferdian also expressed his deepest gratitude to the East Java OPOP Team for giving trust to bankjatimin making the Jatim Berdaya OPOP Co-Branding ATM Card. The Jatim Berdaya OPOP Card is an identity and access for pesantren-based entrepreneurs in an effort to increase economic value and empower pesantren products. This card can also be used as an ATM / debit card, making the transaction process easier.
"I also convey, currently there are 88 Islamic boarding schools that already have the Jatim Berdaya OPOP card, we continue to encourage and provide literacy to Islamic boarding schools so that they are more bankable," said Ferdian.
On this occasion, bankjatim collaborated with the East Java OPOP Training Center to provide outreach to 200 Islamic Boarding School Cooperatives (KOPONTREN) Members of the East Java OPOP in 2021. In this socialization, bankjatim encouraged all KOPONTREN to use cashless payment methods with the bankjatim QRIS code, making it easier to use. manage daily financial transactions.
"Hopefully this PKS can bring blessings to all of us and can be a driving force and motivation for us and our management to be able to provide the best sharia banking services for the people of East Java, especially those in the Islamic boarding school," concluded Ferdian.