Bank Jatim's Concern for the Pacitan and Sidoarjo Disasters
Date: 09 december 2017
Categories :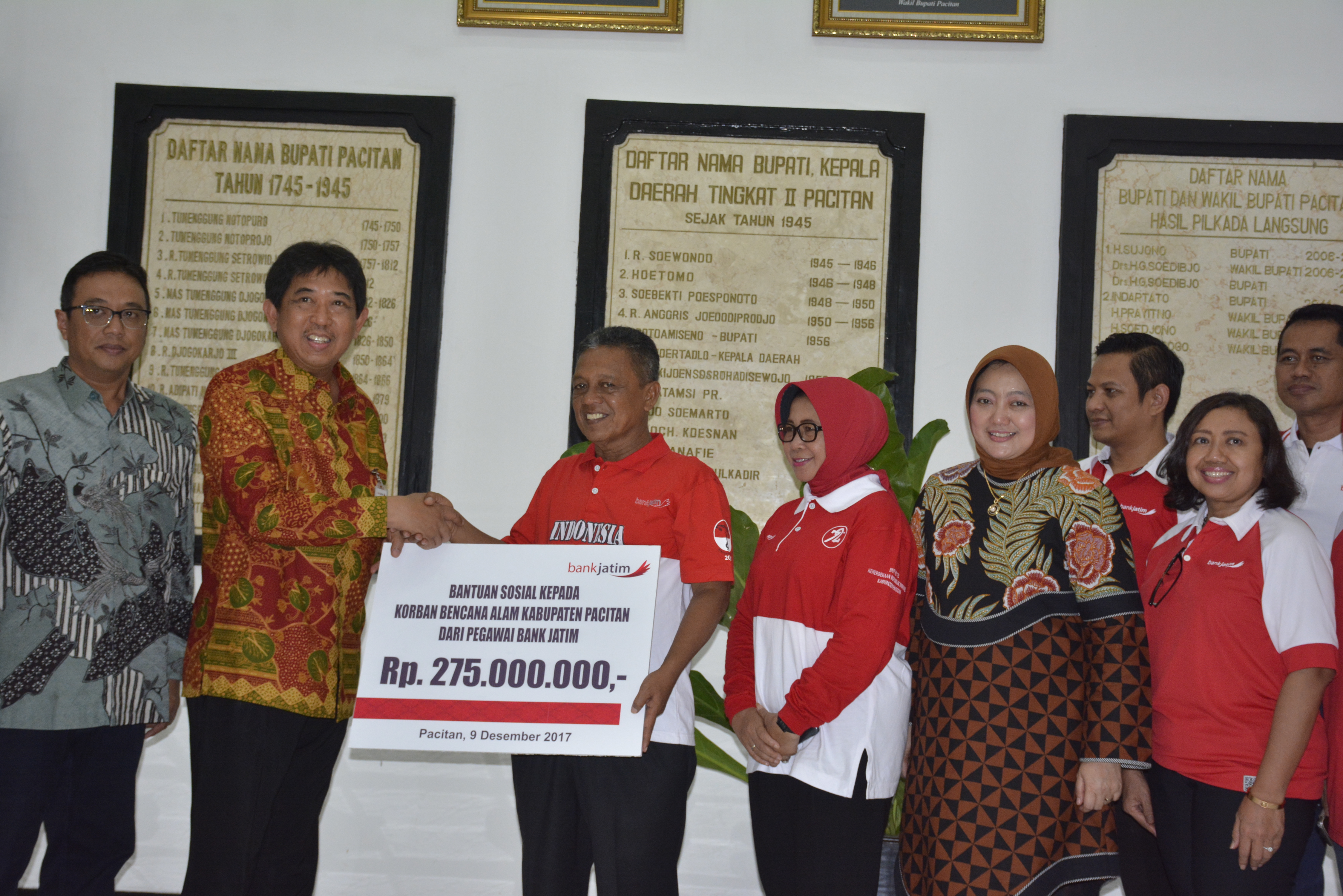 As the only area that has been directly affected by Cempaka tropical storms a while ago, Pacitan Regency needs a lot of care and assistance from others. PT Bank Pembangunan Daerah Jawa Timur Tbk (Bank Jatim), hand over in cash assistance of Rp. 275,000,000.00, basic food packages, medicines, blankets, baby gear, decent clothes, toiletries and worship equipment which were directly handed over by the Director of Retail, Consumer and Business Sharia, Tony Sudjiaryanto to the Regent of Pacitan, Drs. Indartato in the district hall, Saturday (12/09/2017).
Concern for the Pacitan disaster has also been carried out spontaneously since the onset of the disaster, through the Bank Jatim branch of Pacitan which distributed basic food and medicine directly to the evacuation site since 28 November 2017.

Through bankjatim Care and donations from the branch office, bankjatim also handed over assistance to disaster-affected areas (Porong and Tambak Rejo-Sidoarjo) some time ago. Assistance submitted by Main Bank Jatim Director of Engineering, R. Soeroso, to the chairman of the BPBD in Sidoarjo Regency, Dwijo Prawito in the form of basic food packages, decent clothes, and asbestos with a total assistance of approximately Rp. 100,000,000.00.