Caring for Factory Workers, East Java Provincial Government Collaborates with Bank Jatim to Distribute Direct Cash Assistance
Date: 24 august 2023
Categories :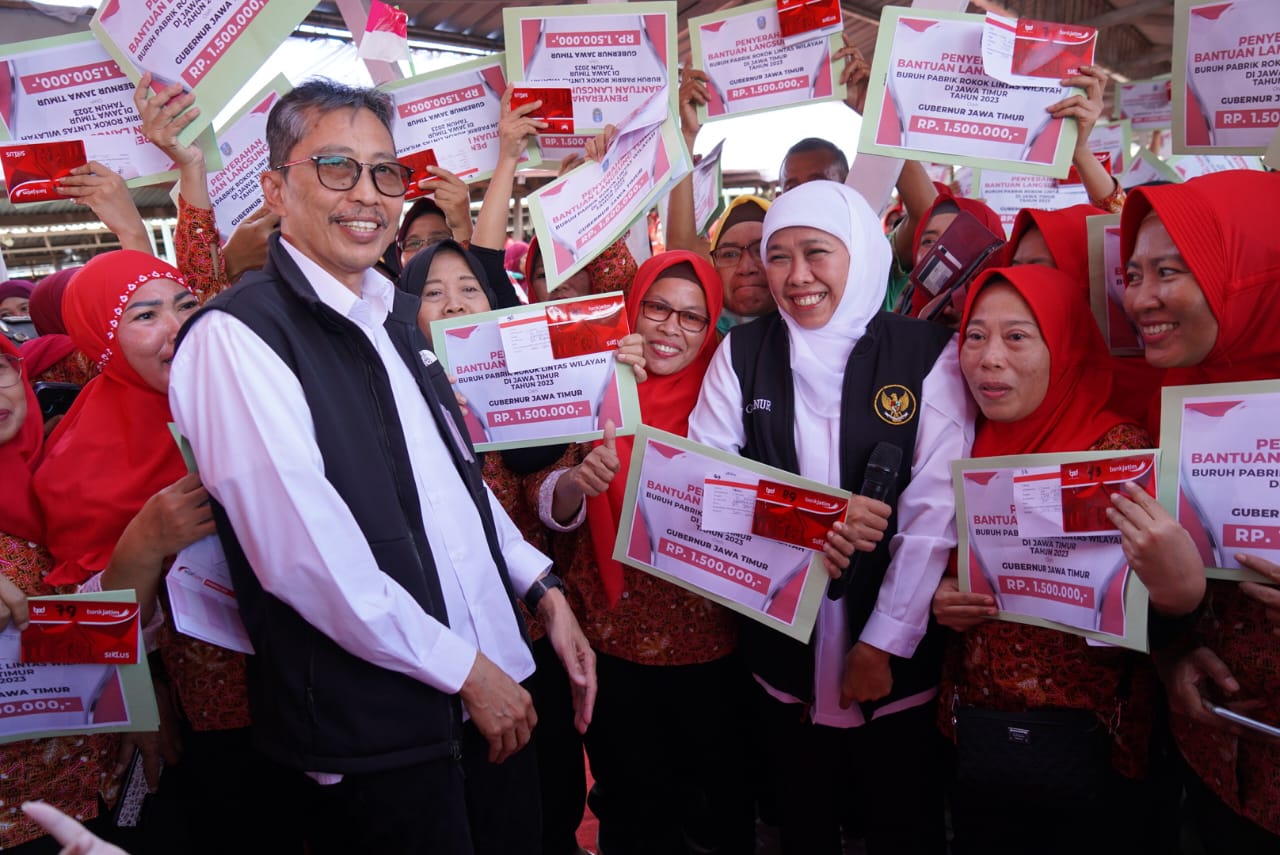 SURABAYA, August 24, 2023. The East Java Provincial Government together with PT Bank Pembangunan Daerah Jawa Timur Tbk or bankjatim again distributed social assistance to improve the people's economy. This time, social assistance provided to 5,030 factory workers in the form of cash. Located at PT HM Sampoerna Rungkut 2, the direct cash assistance was symbolically handed over by East Java Governor Khofifah Indar Parawansa together with bankjatim President Director Busrul Iman on Thursday (24/8).
Head of the East Java Provincial Social Service Restu Novi Widiani explained, of the total 5,030 workers who received assistance, 97 percent were female workers. "This proves that the women here are tough and not even a few have worked for more than 25 years," she explained.
Restu also explained that the 5,030 workers who attended came from five companies. "Of that number, as many as 4,700 workers work at PT HM Sampoerna," he continued.For information, in total, assistance from the Provincial Government will be distributed to 9,259 people spread across 54 companies and from 38 districts / cities in East Java. Then the budget provided by the Provincial Government for the assistance amounted to Rp 13.8 billion.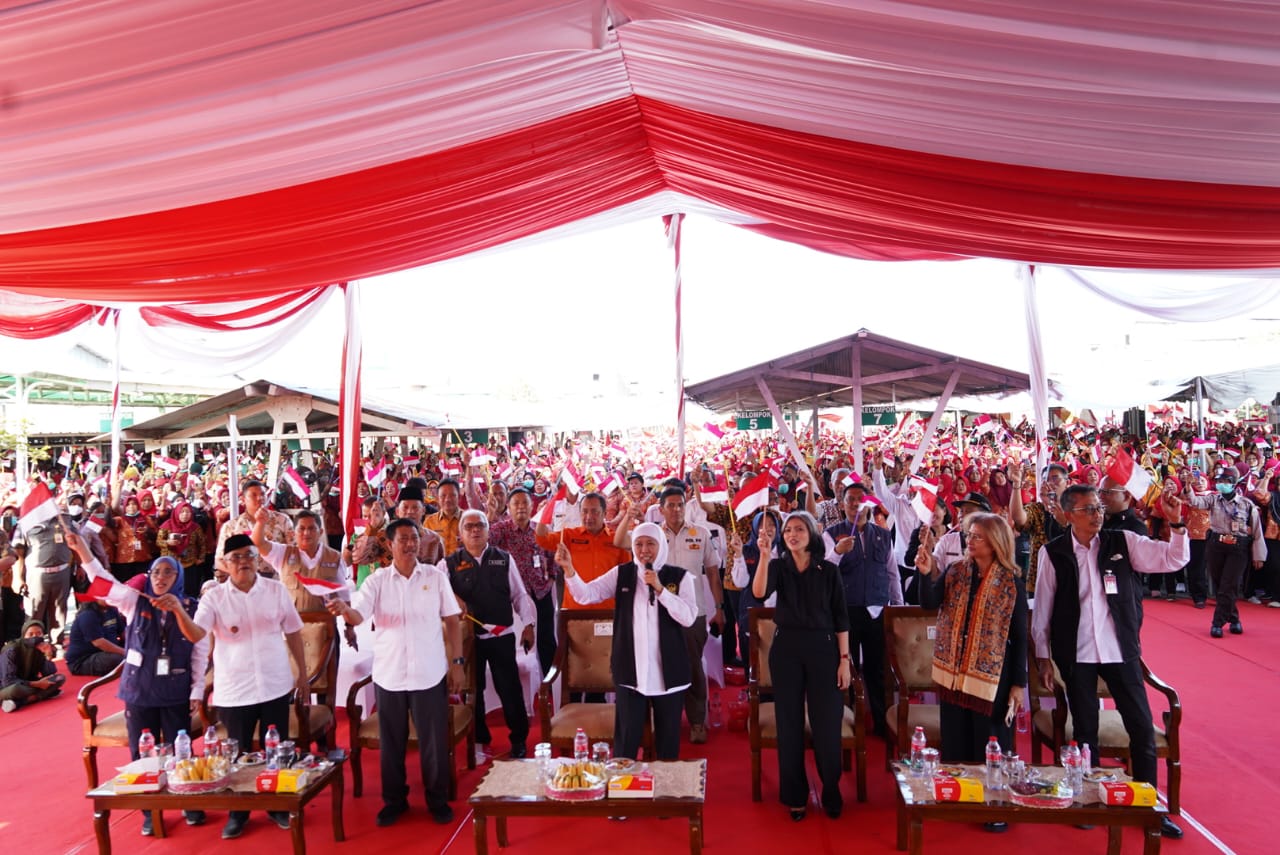 "We started in Surabaya because the number is extraordinary, which is 5,030. The remaining 4,229 that have not been distributed consist of Bakorwil Madiun, Bojonegoro, Malang, and Jember. Later it will be adjusted to the readiness of bankjatim in terms of opening collective accounts and agreements with related companies, "said Restu.
As for cash assistance that has been given to 5,030 cigarette factory workers it amounted to Rp 1,500,000.00 / person in the form of bankjatim Cycle Savings. In addition, at PT HM Sampoerna there are also two bankjatim mobile cash cars to serve the financial transactions of the workers.
According to Busrul, this cash assistance is expected to ease the burden of all cigarette workers and as a concrete form of bankjatim's concern for the surrounding environment. "Not only focusing on business, bankjatim will also certainly continue to build value and good values for the whole community. Activities like this are also a form of mutual cooperation between us together to advance the economy," he said.
His side is committed to continue to synergize and collaborate with the East Java Provincial Government for the welfare of the community and improve the economy of East Java. "Hopefully bankjatim can continue to make a positive contribution to the country," said Busrul.
Meanwhile, Khofifah appreciated and expressed her gratitude to all parties involved in the distribution of this assistance. Among others, PT HM Sampoerna, East Java Provincial Social Service, and bankjatim. "Hopefully today's cash assistance can provide blessings for all of us," she concluded.