East Java Provincial Government and Bank Jatim Distribute Social Assistance to Bangkalan
Date: 22 august 2023
Categories :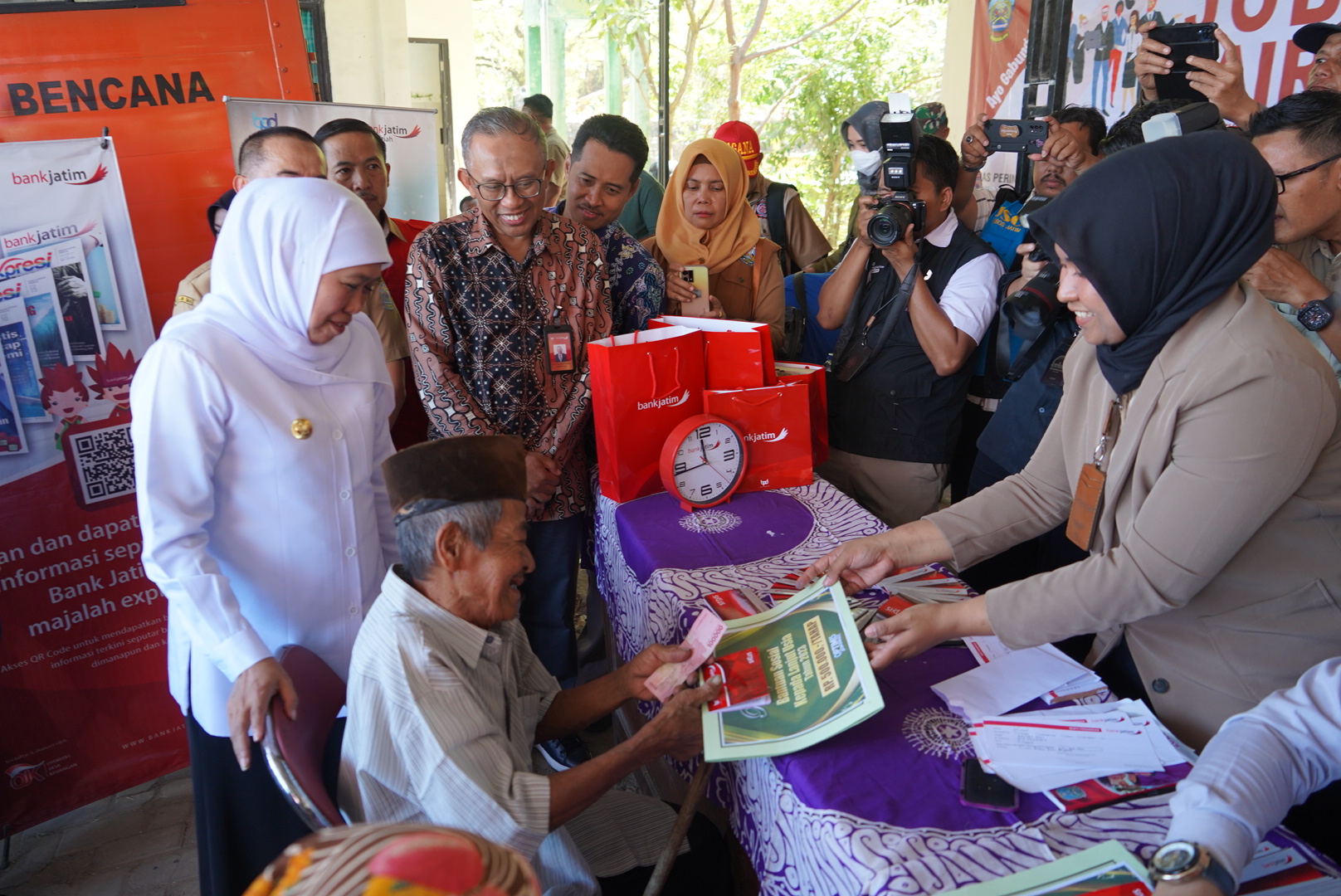 BANGKALAN, August 22, 2023. In order to support the East Java Governor's Nawa Bhakti Satya Prosperous Program, PT Bank Pembangunan Daerah Jawa Timur Tbk or bankjatim facilitated the distribution of social assistance from the East Java Provincial Social Service. Located at the Labang District Office, Bangkalan, assistance to 150 beneficiaries of the Family Hope Program (PKH) Plus and Social Assistance for Persons with Disabilities (ASPD) was symbolically handed over by East Java Governor Khofifah Indar Parawansa and bankjatim Risk Management Director Eko Susetyono on Tuesday (22/8).
Eko explained, as a Regional Development Bank (BPD) that grew large in East Java, bankjatim has a commitment to contribute to encouraging the welfare of the people of East Java. Therefore, in this activity it provides assistance to PKH Plus and ASPD in the form of cash which is directly transferred to the bankjatim account of all recipients. So that it can be more targeted and effective. "We hope that this social assistance can slightly ease the burden on the community," he said.
The delivery of this assistance is also one of a series of bankjatim 62nd anniversary events that collaborate and synergize with the East Java Provincial Government. According to Eko, bankjatim will continue to strengthen its role to always provide positive benefits to the environment and surrounding communities in accordance with the program launched by the Provincial Government. "The involvement of bankjatim in the distribution of the provincial social assistance program is the realization of the company's support in improving the quality of human life through improving the welfare of the community," he said.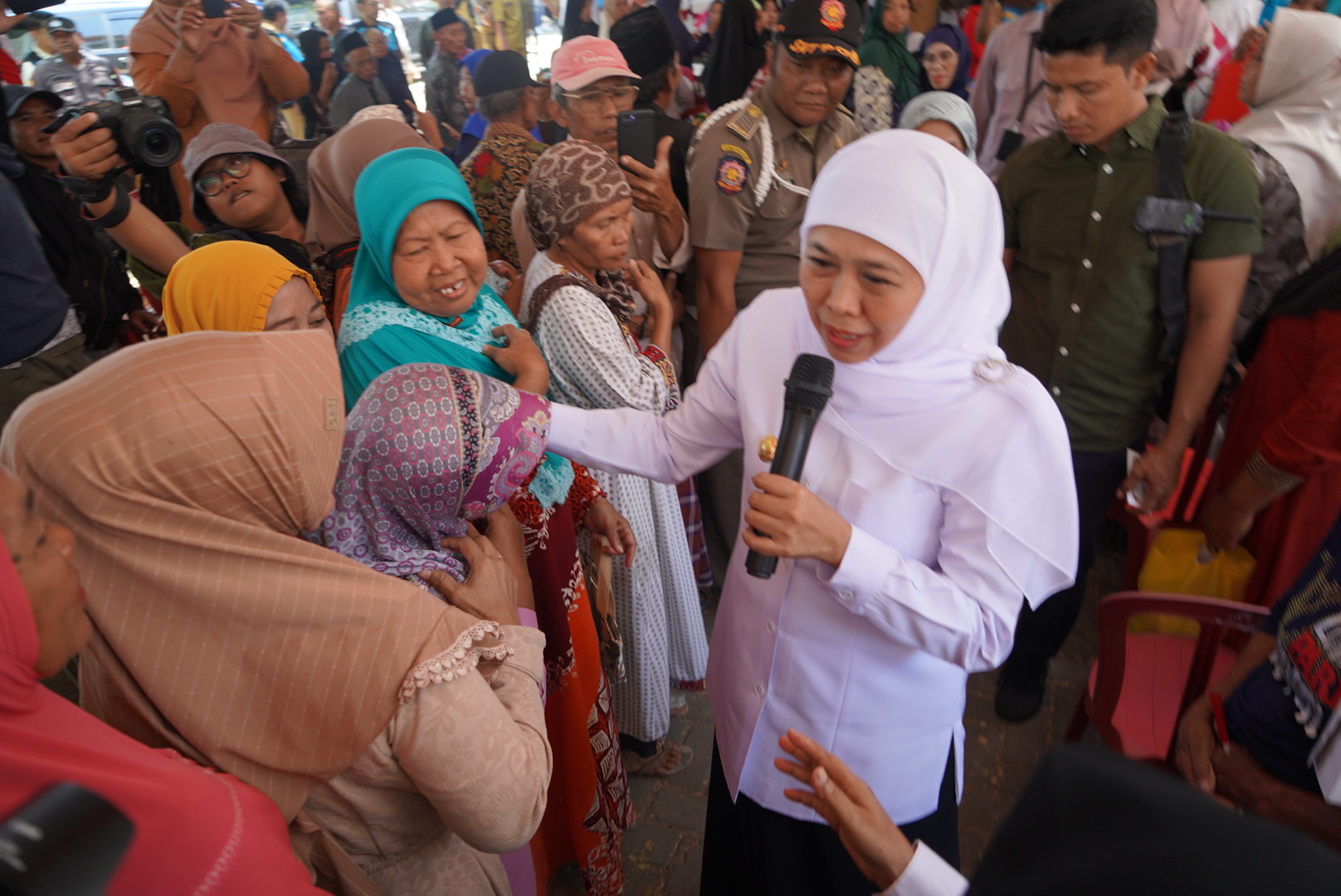 .
On this occasion, Khofifah stated that the provision of this assistance is a form of the East Java Provincial Government's endeavor to continue to provide benefits to the community. In particular, to the elderly because many are no longer working so they do not have a fixed income and also brothers and sisters with disabilities. "We hope that the social assistance that has been distributed this time can be useful and alleviate the beneficiaries," he said.
As for the cash assistance provided to 150 beneficiaries, the details are Rp 500,000/person for PKH Plus and Rp 900,000/person for ASPD. In addition, the East Java Provincial Government also provided basic food assistance to 150 people. "Hopefully, with this social activity, our families will be blessed, Bangkalan Regency will be blessed, Madura will be blessed, East Java will be blessed, and Indonesia will be blessed," Khofifah said.
Plt. Bangkalan Regent Mohni expressed his deepest gratitude to the Governor of East Java and bankjatim for the assistance that has been given. "Thank you for giving attention to Bangkalan Regency. God willing, this assistance will be very useful for those who receive it." he concluded.