Increase the Sports Interest of the Young Generation, Bank Jatim Submit CSR Basketball Court to Pemkab Tuban
Date: 07 september 2023
Categories :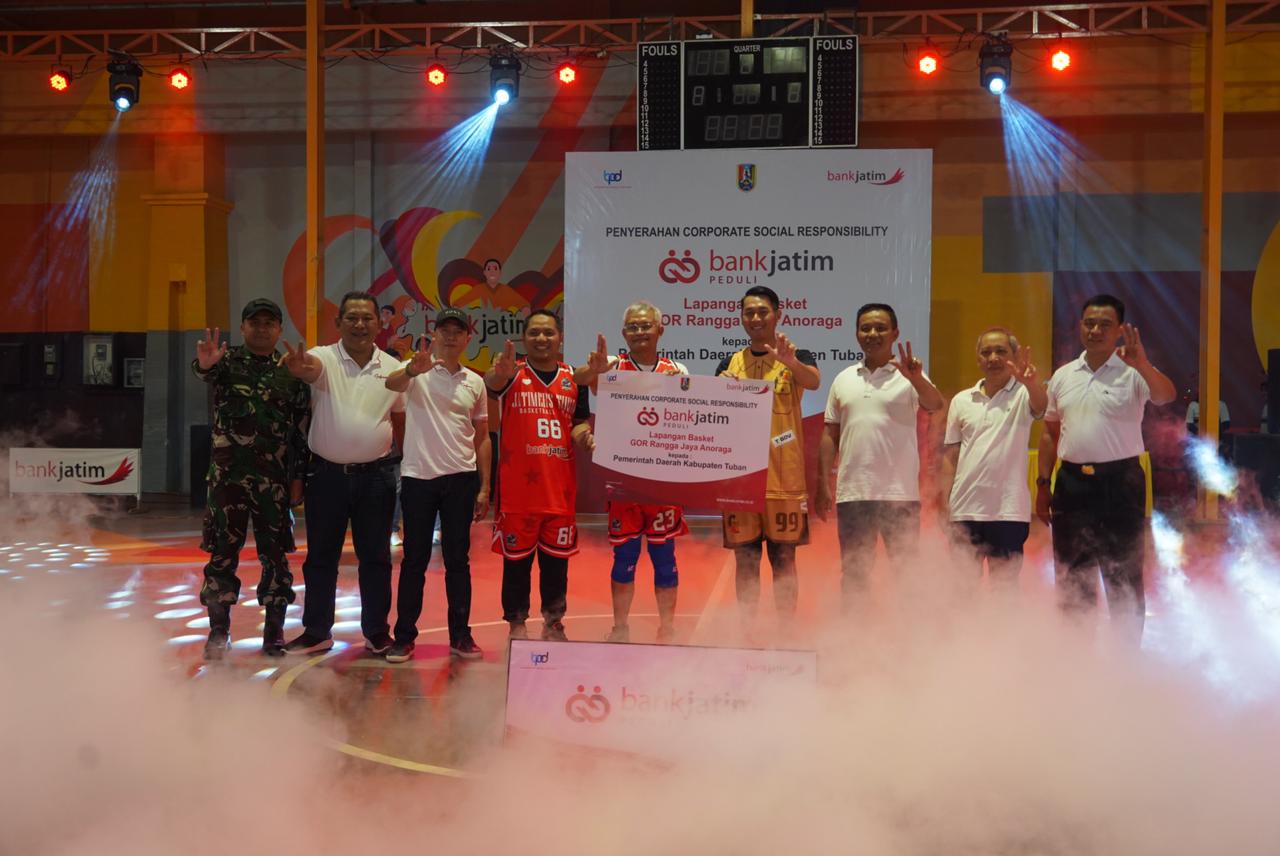 TUBAN, September 6, 2023. As a form of corporate social responsibility to the surrounding environment, PT Bank Pembangunan Daerah Jawa Timur Tbk or bankjatim has officially handed over Corporate Social Responsibility (CSR) assistance to the Tuban Regency Government. The assistance provided was in the form of repairing the basketball court GOR Rangga Jaya Anoraga Tuban. The CSR handover was carried out symbolically by bankjatim IT and Digital Director Zulhelfi Abidin to Tuban Regent Aditya Halindra Faridzky on Wednesday night (6/9).
Zulhelfi explained, in addition to business, bankjatim is committed to always providing value or values to the community in the surrounding environment. "This basketball court assistance is a form of our appreciation to the people of Tuban who have given trust and support to bankjatim in developing business," he said.
He hopes that the assistance provided can provide benefits and attraction to the community to exercise, especially basketball. "We also hope that later the GOR Rangga Jaya Anoraga Tuban basketball court can produce professional basketball athletes," he explained.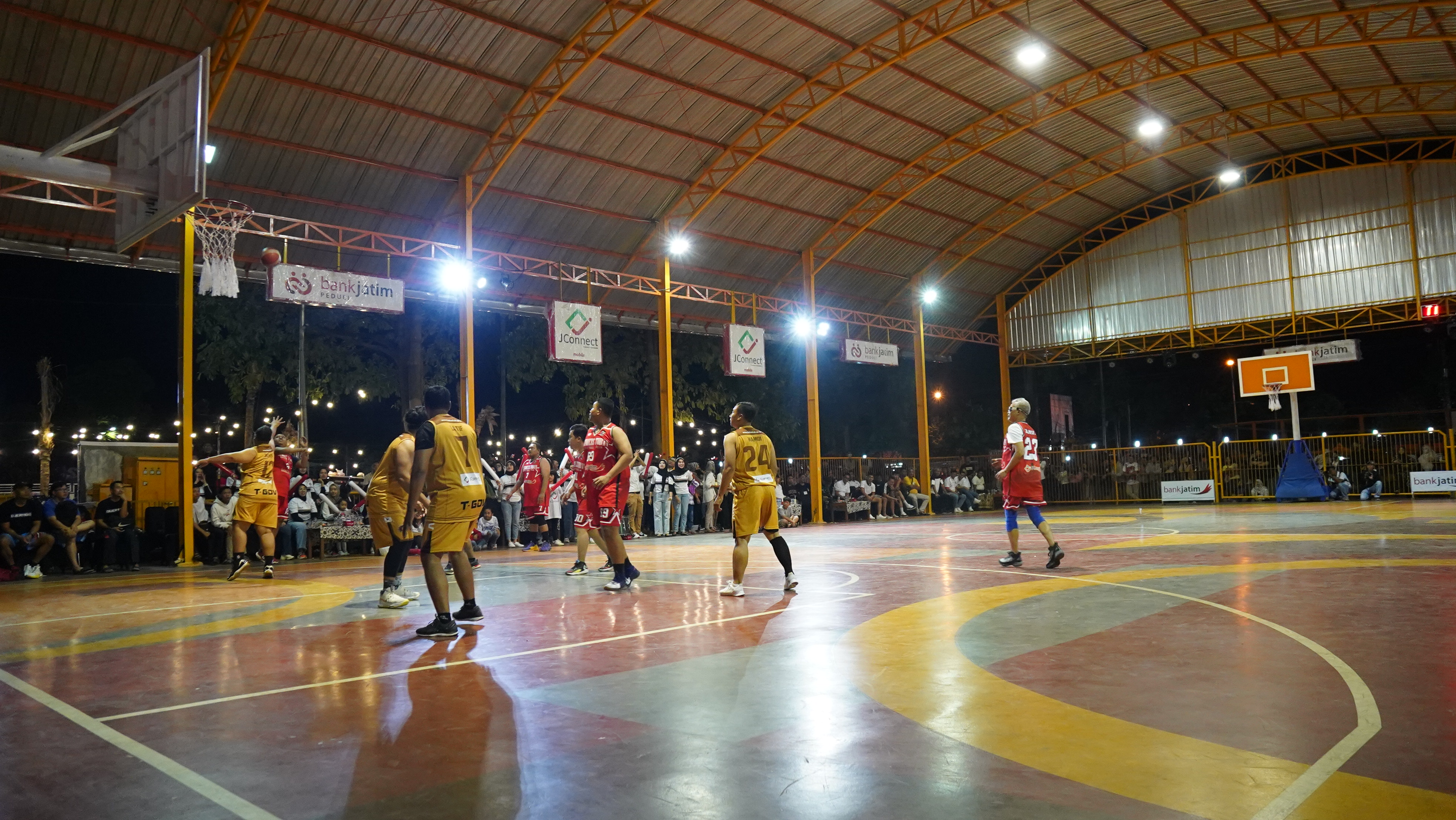 .
With this CSR, continued Zulhelfi, bankjatim also supports in increasing the sports interest of the younger generation as an effort to form a healthy generation and increase the opportunity for the birth of talented young people in the field of sports. "Hopefully the young generation as the successor of this nation can grow into an innovative, creative and inclusive generation," he said.
Meanwhile, various bankjatim services have been used to provide convenience for the people of Tuban Regency in transactions, especially in the current digitalization era. Such as the use of QRIS and the use of e-channels for payment of local taxes and levies.
"We hope that bankjatim's cooperation with the Tuban Regency Government can continue to grow to support the improvement of the regional economy, especially in Tuban. Because it has become an obligation for us to always synergize in building and encouraging an area in East Java so that later it can become an area with a good level of service, "said Zulhelfi. As for after the CSR submission, there was a lively friendly match between bankjatim and the Tuban Regency Government.