Light up Kangean Island through CSR PJU Solar Cell from Bank Jatim
Date: 25 may 2023
Categories :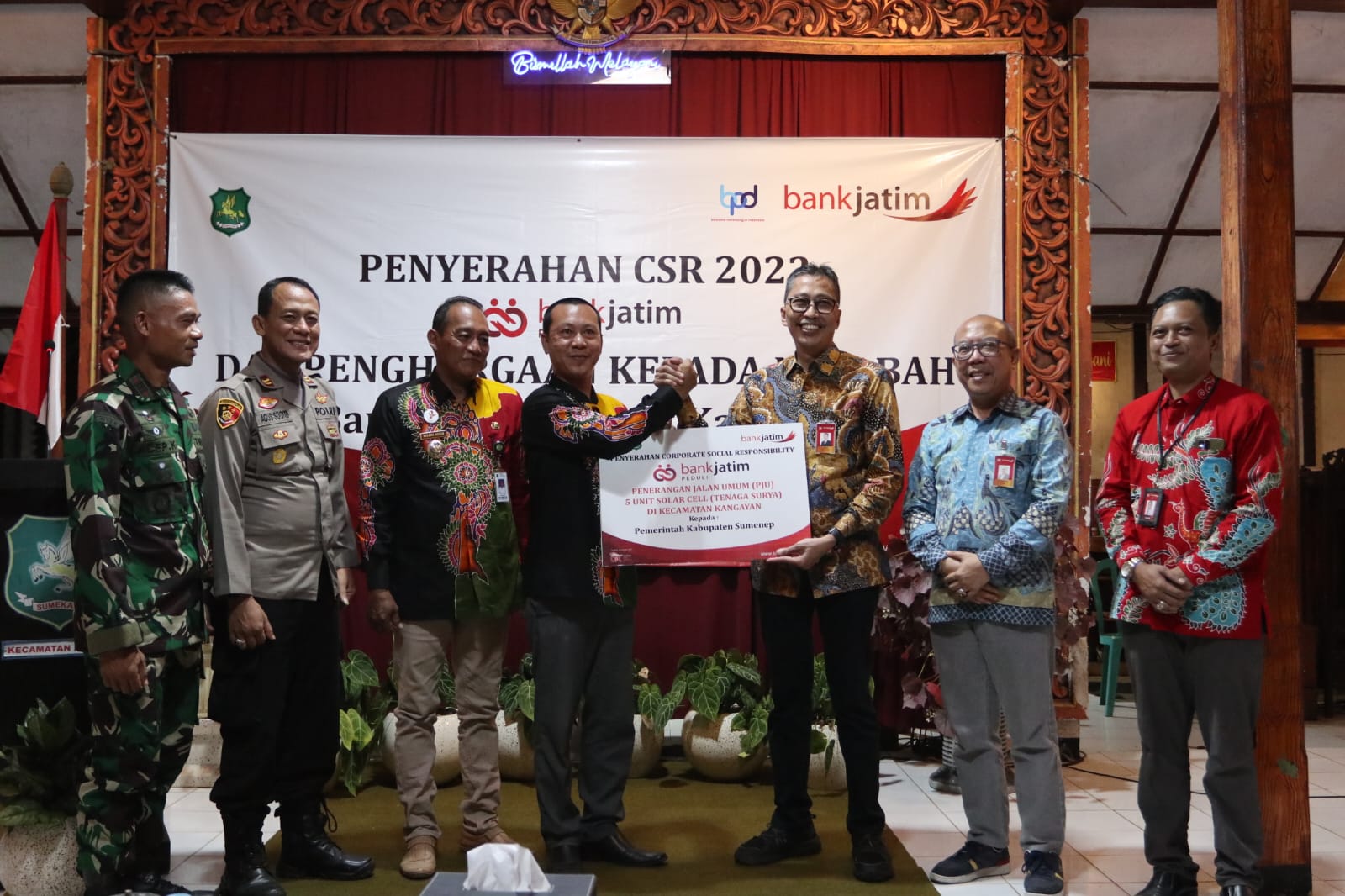 KANGEAN, May 25, 2023. As a form of PT Bank Pembangunan Daerah Jawa Timur Tbk or bankjatim's concern for the community and the environment, on Thursday (25/5) evening, the issuer with the code BJTM officially provided CSR assistance in the form of 5 units of solar cell Public Street Lighting (PJU) in Kangayan District, Kangean Island, Sumenep Regency.
Located at the Arjasa District Hall, the handover was carried out symbolically by bankjatim President Director Busrul Iman to the Kangayan Secretary Hamka. This activity was also attended by the Director of Micro, Retail and Medium bankjatim R. Arief Wicaksono.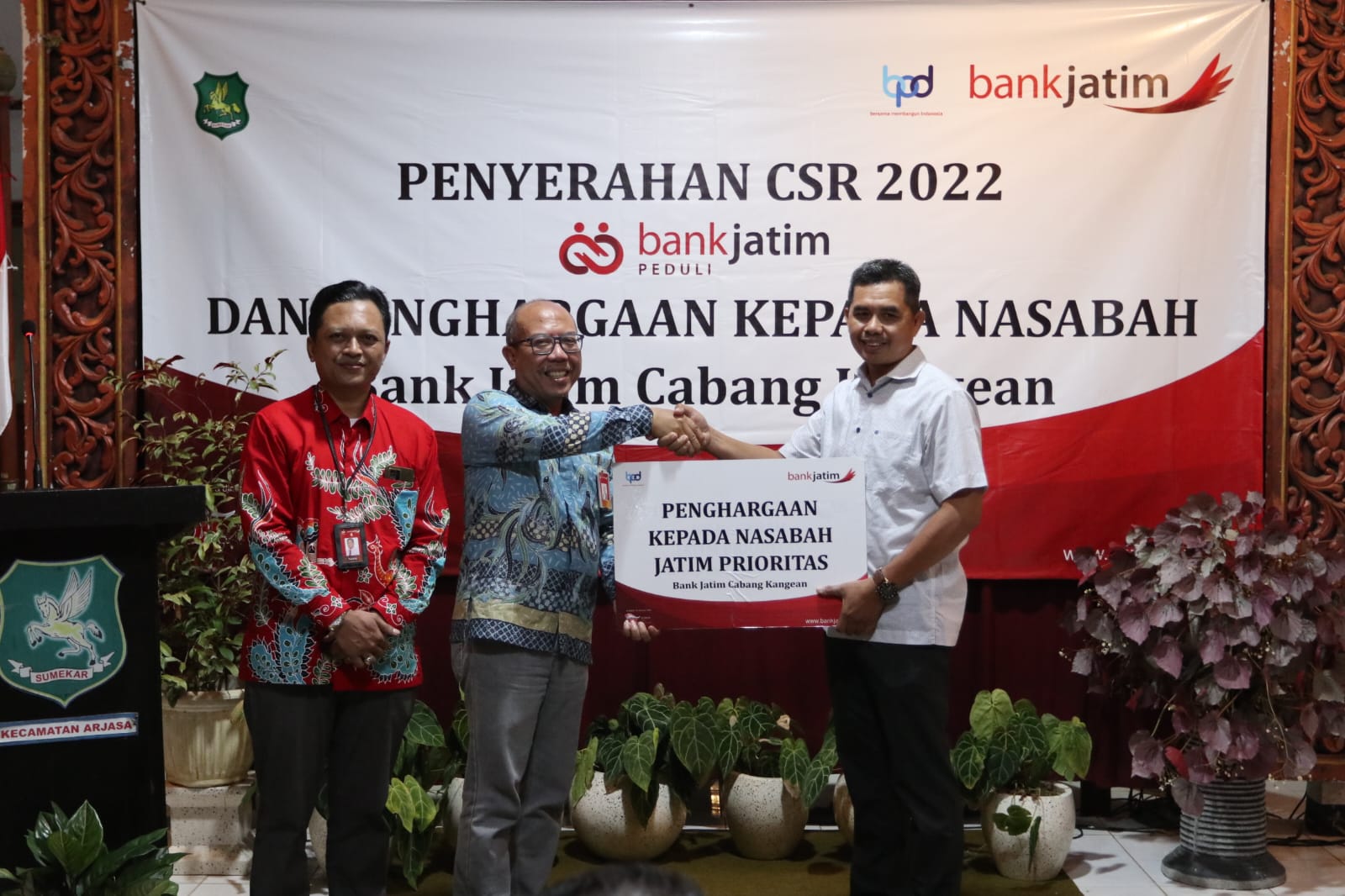 On the occasion, Busrul explained, bankjatim as the largest BUMD that has provided PAD and dividends to the East Java Province is committed to always supporting various programs and policies from the regional head. "Not only focusing on business, bankjatim will also certainly continue to build value and good values in the community and provide benefits in all corners of the region," he said.
According to Busrul, the PJU from bankjatim will certainly be very beneficial for the local community and people who pass by in the Kangayan area, especially on quiet roads. So that now the community has not felt the dark and quiet village anymore.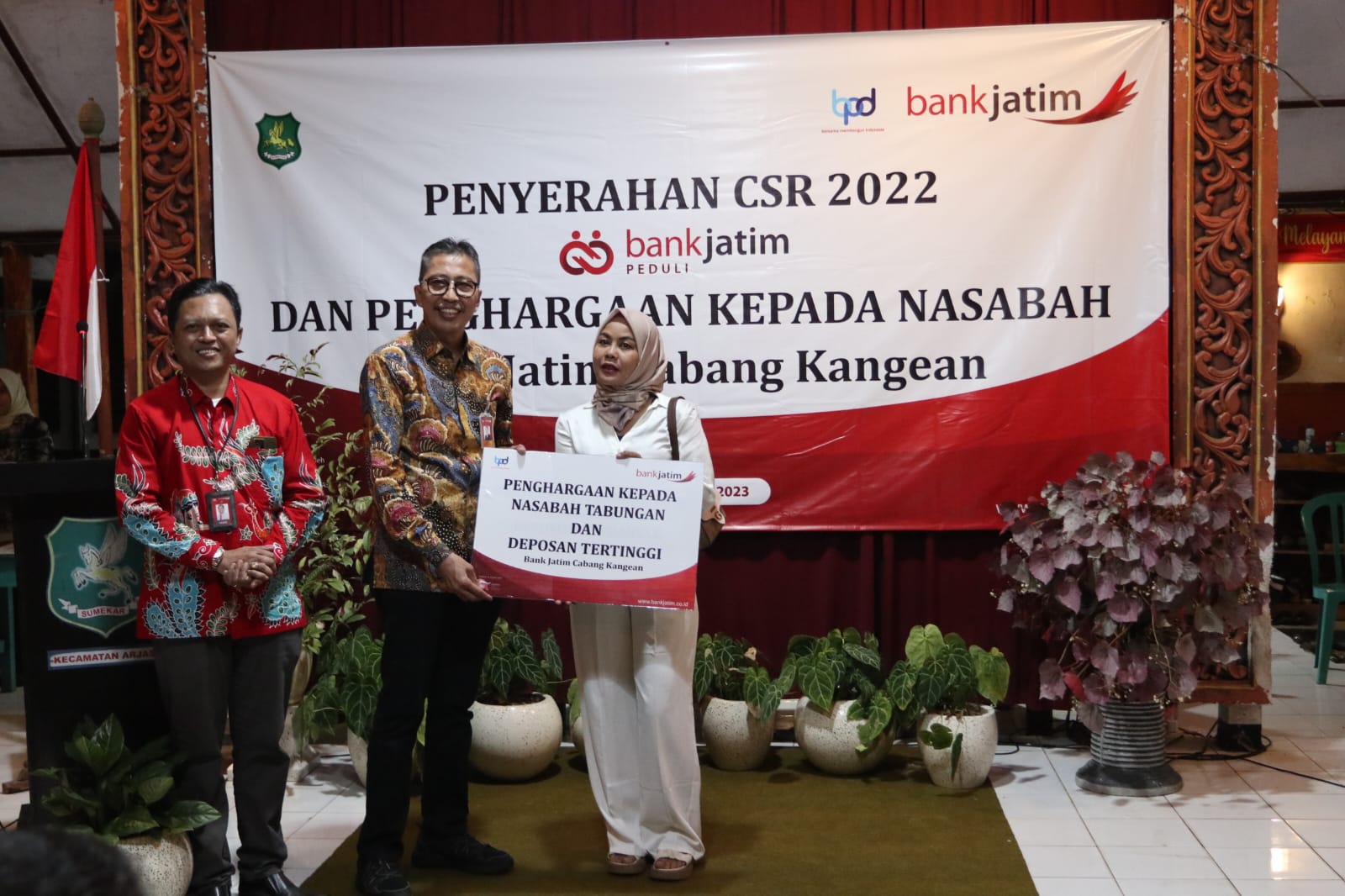 "Therefore, we hope that the greater the support of the Kangean community for the growth of bankjatim's business, the greater the CSR that can be provided by bankjatim," Busrul explained. Meanwhile, Arjasa sub-district head Huseini Husen expressed his highest appreciation to bankjatim for providing a lot of support to the Sumenep district government, including Arjasa sub-district. He really hopes that this cooperation can continue so that it can improve the welfare of the community and improve the economy of residents on Kangean Island.
"Because as information only, most of the financial transactions of Indonesian Migrant Workers (PMI) in Kangean use bankjatim. Hopefully in the future the role of bankjatim in Kangean can be even stronger, "he said.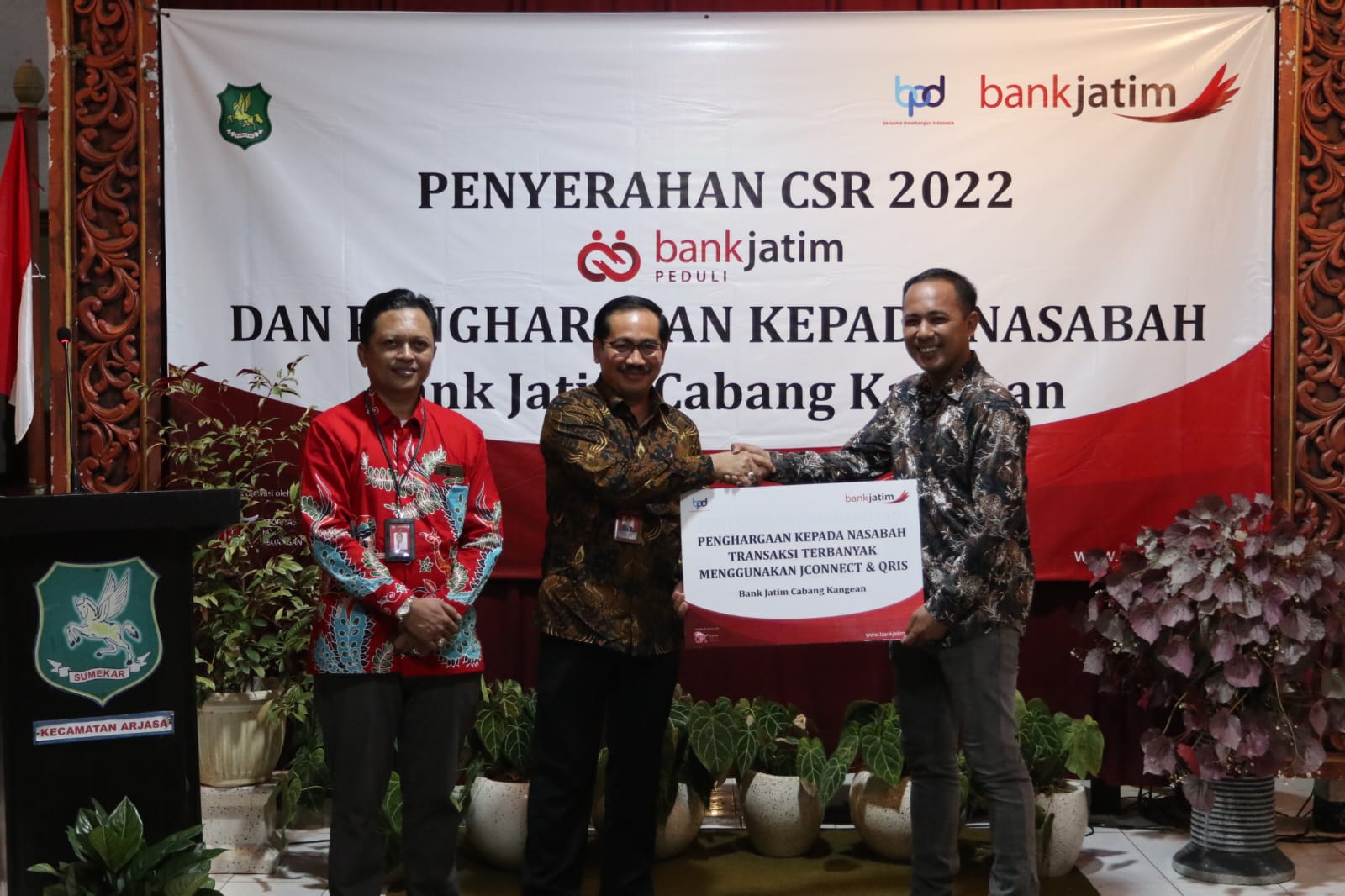 Sekcam Kangayan Hamka also expressed many thanks to bankjatim for being present and providing CSR on Kangean Island. He explained, since 2021, Kangayan District has received PJU assistance. "We are grateful that this year the PJU CSR provided by bankjatim has solar cell power so that it is very useful for the Kangayan community," he said.
In addition to the submission of CSR, bankjatim also gave several awards to its loyal customers. The awards given include the highest savings and deposit customers, Jatim Prioritas customers, as well as the most transaction customers using JConnect and QRIS.