Perform Massive Digital Transformation, Bank Jatim wins three awards at once
Date: 30 march 2023
Categories :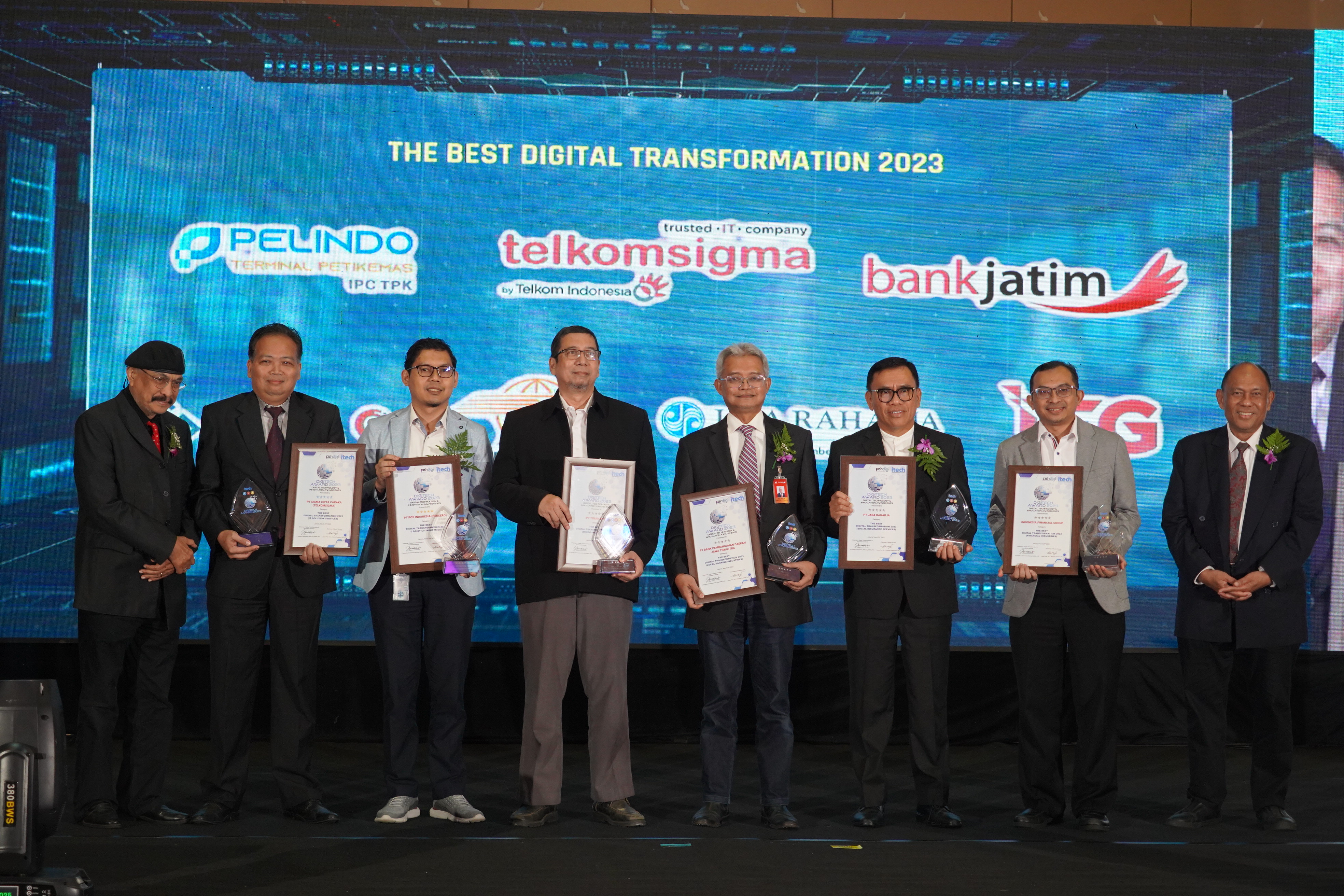 JAKARTA, March 29, 2023. PT Bank Pembangunan Daerah Jawa Timur Tbk or bankjatim continues to carry out digital transformation to improve the company's business. Thanks to the increasingly massive transformation, bankjatim has been successfully rewarded with three awards at once in the Digital Technology and Innovation Awards 2023. Located in the Ballroom of Hotel Mulia Senayan, Central Jakarta, IT and Digital Director of bankjatim Zulhelfi Abidin received the award directly on Wednesday night (29/3).
Zulhelfi explained that the awards won by bankjatim were The Best Digital Transformation (Local Banking Industries), The Best Digital Technology Project (Local Banking Industries), and The Best Chief Information and Digital Officer Of The Year (Local Banking Industries).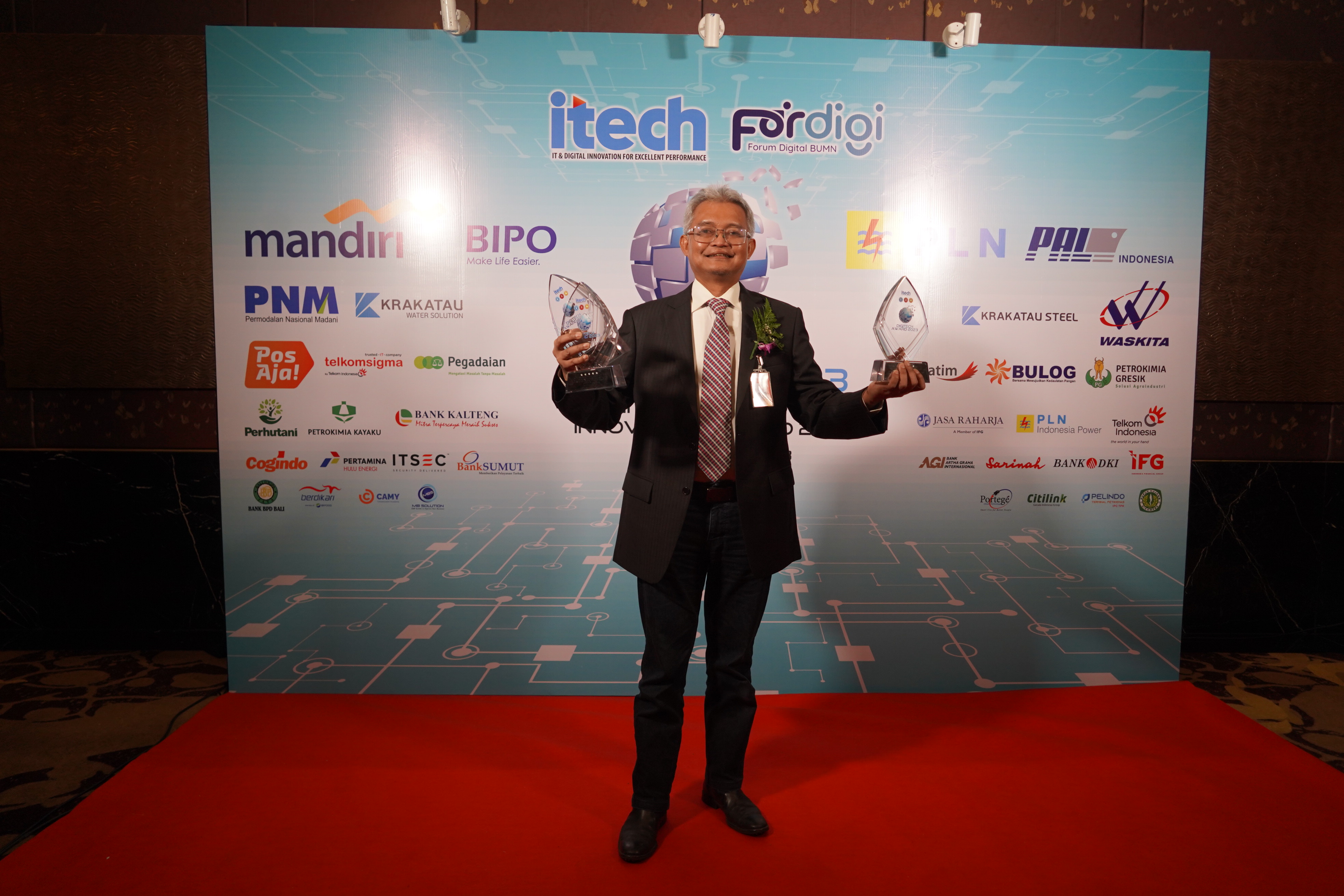 According to him, it is undeniable that currently digital technology is a major requirement in all lines of business, including banking. "Therefore, we continue to make various innovations and transformations for the development of digital technology with JConnect. Now there is Jconnect Pemda, Jconnect Public, Jconnect UMKM, to Jconnect Corporate," Zulhelfi said.
In addition, bankjatim has also prepared an IT Masterplan to strengthen digitalization. The plan that has been prepared for 2023 is to provide digital financial services to individual and / or corporate customers with relatively the same service quality as face-to-face physical services and realize the digitization of business processes for all branches and divisions. Thus, it is not impossible that bankjatim in the future can become the number 1 BPD in Indonesia.
Zulhelfi also revealed, digital banking is not new to bankjatim. Because, so far various technology-based services starting from e-channel services such as ATMs and mobile banking to digital payment services such as QRIS, E-KMG, and E-Loan have been implemented by the company. Evidently, throughout 2022, JConnect Mobile users have reached more than 508 thousand users and JConnect QRIS has collaborated with more than 62,000 merchants.
"We certainly hope that the three awards we have won can continue to motivate us to increasingly make digital innovations so that bankjatim can continue to grow sustainably and never stop to give the best for this country," he explained.
Meanwhile, the Digital Technology and Innovation Awards 2023 which was attended by around 400 companies was organized by Itech Magazine in collaboration with FORTI BUMN, the Ministry of Research, Technology and Higher Education, DRN and also BPPT which has now become BRIN. The goal is to encourage the improvement of the company's business through the development of policies and implementation of ICT and corporate innovation, especially in the face of changes in the development of the business world.
The event with the theme Prioritizing Digital Technology Transformations to Win the Global Competition in a Post-pandemic World is supported by experts and professionals in the fields of Information and Communication Technology (ICT), Strategic Management, Finance, Banking, Insurance, Research and Innovation.