Realizing Economic Independence, Bank Jatim Hand Over Two CSRs at Once in Lamongan and Lumajang
Date: 28 may 2023
Categories :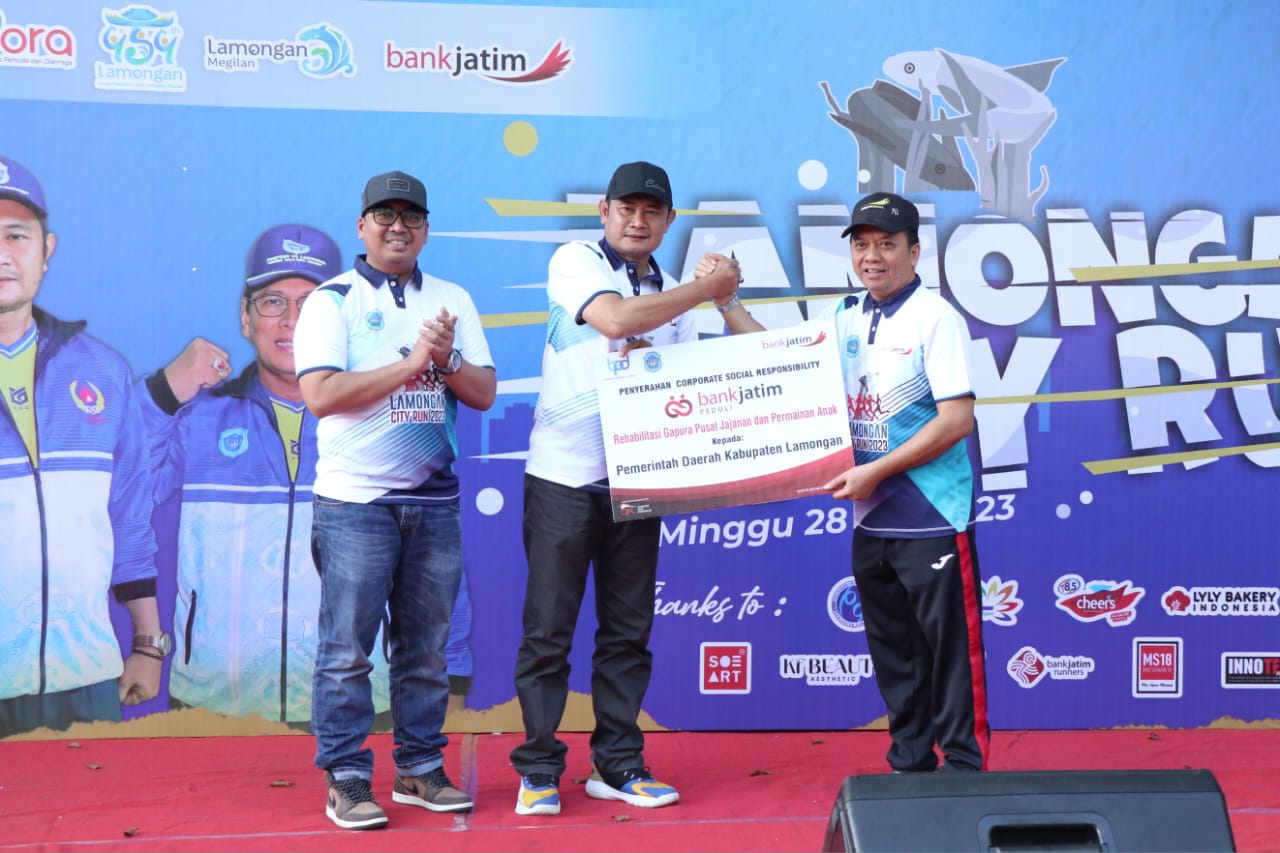 LAMONGAN, May 28, 2023. PT Bank Pembangunan Daerah Jawa Timur Tbk or bankjatim again handed over Corporate Social Responsibility (CSR) assistance as a form of corporate concern for the community and the environment. No kidding, this time bankjatim directly handed over CSR in two places at once on the same day (28/5). First, CSR for Lamongan Regency in the form of a gate in the area of hawker centers and children's games. Second, CSR for Lumajang Regency in the form of construction and arrangement of Green Open Space (RTH) facilities.
Located in Lamongan Square, the CSR handover was carried out symbolically by bankjatim's Director of Finance, Treasury, and Global Services Edi Masrianto to Lamongan Regent Yuhronur Efendi.
Edi emphasized that his party is ready to provide coaching to business people who already have plans to export. In addition, bankjatim will also continue to strive to facilitate banking services for entrepreneurs who have penetrated the global market. "We will also focus on carrying out the mission to make businesses, especially in East Java, can upgrade and enliven the foreign market," he said.
Edi explained, with the CSR bankjatim Peduli in Lamongan is expected to be a new attraction for all visitors so that it can realize economic independence and equalize the level of community welfare. "Because, the gate of the hawker center area and children's games can be used by MSMEs and all levels of society to trade their business. So, the potential of Lamongan Regency's superior products can be further elevated," he explained.
In addition, visitors can also use the Jconnect Mobile facility to transact in the hawker center and children's games area. "No need to bother carrying cash anymore. Simply bring a cellphone and open the JConnect application, all payment matters can be resolved," said Edi. He hopes that bankjatim's cooperation with the Lamongan Regency Government can continue to grow again in order to support the improvement of the regional economy.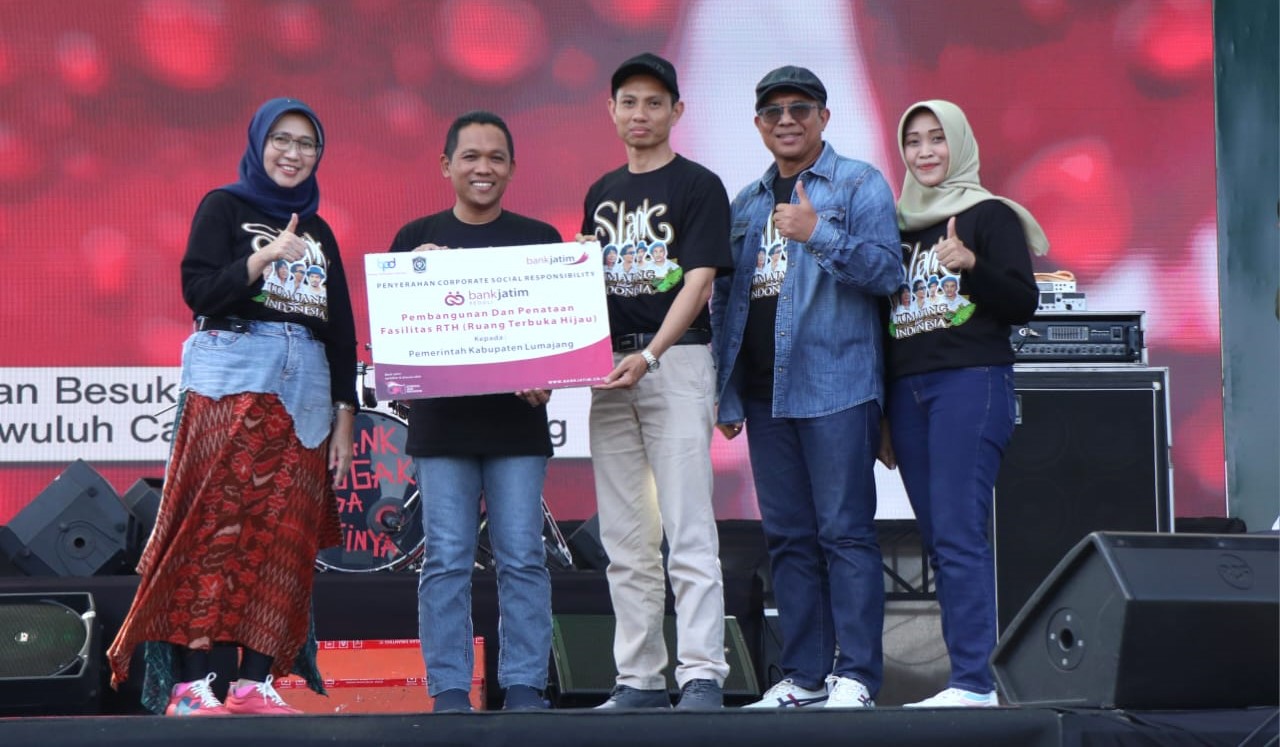 In response, Yuhronur Efendi expressed his gratitude to bankjatim for the synergy that has been established so far in supporting government programs. "The potential of superior products in Lamongan is very large and we are grateful that there is now a place to market it. Hopefully this cooperation will continue and can bring blessings to all, "he explained.
In a different place, the submission of bankjatim CSR was also carried out to the Lumajang Regency Government in the form of construction and arrangement of RTH facilities. For the handover was carried out by the Lumajang Branch bankjatim Leader Hanif Julhamsyah together with Pgs Corporate Secretary Lestari Nur Imani to the Lumajang Regent Thoriqul Haq at the 527 Lumajang Battalion Field.
It is hoped that the CSR can support the activities of residents, increase the economic value of urban land, and can be used as a recreational facility to foster a sense of social interaction. So that economic independence for the people of Lumajang can be achieved.