Strengthen the East Java Economy, Bank Jatim Distributes People's Business Loans
Date: 16 june 2021
Categories :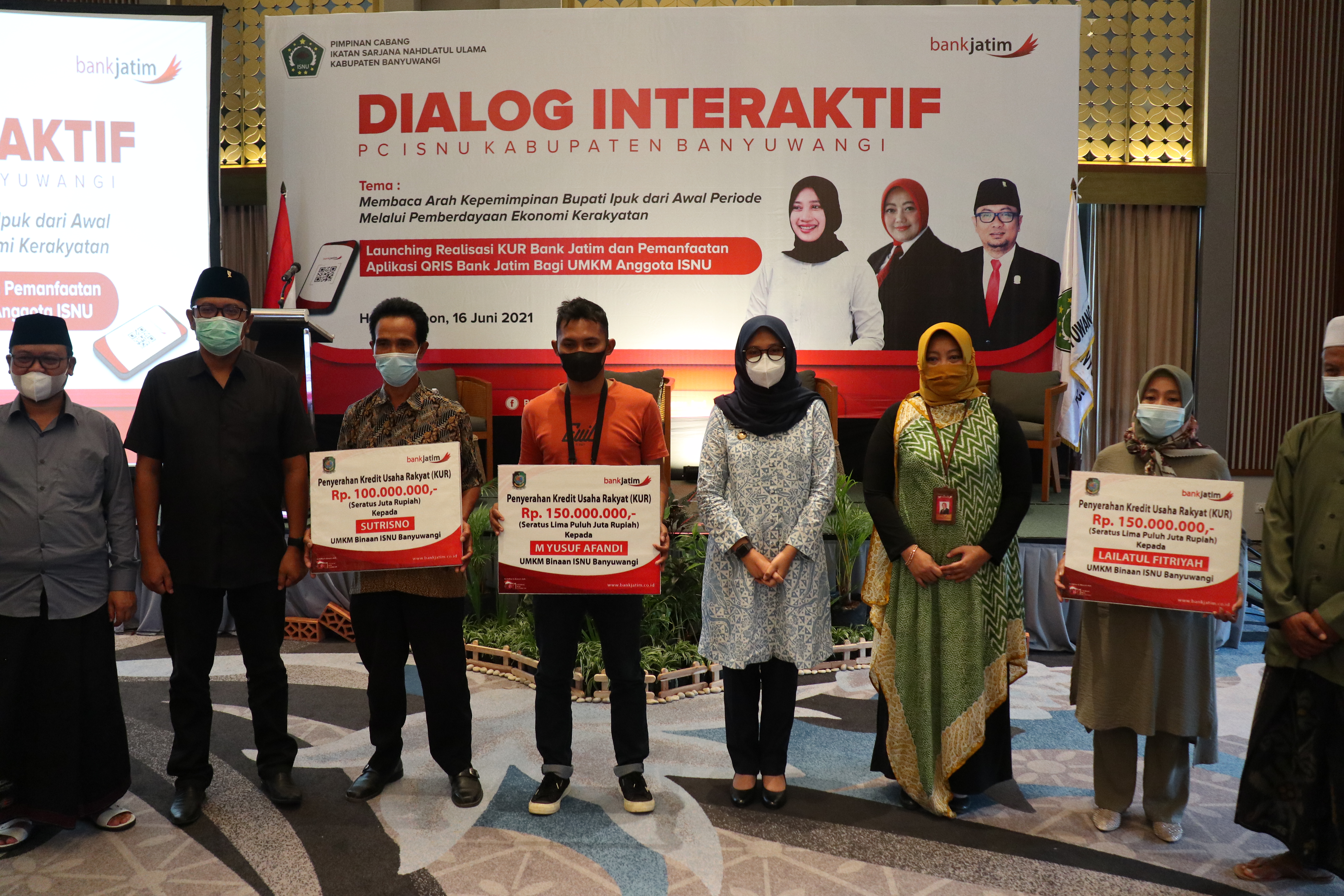 PT. Bank Pembangunan Daerah Jawa Timur Tbk. (bankjatim) continues to take proactive steps in revitalizing the East Java economy during the Covid-19 pandemic. One of these steps was taken by providing Kredit Usaha Rakyat (KUR) to three Micro, Small, and Medium Enterprises (UMKM) assisted by ISNU (Ikatan Sarjana Nahdlatul Ulama) Banyuwangi on Wednesday (16/06).
The Banyuwangi Regent, Ipuk Fiestiandani, who was present at the event, handed over KUR symbolically accompanied by the Director of Business Risk of bankjatim, Rizyana Mirda and the Chairman of the Banyuwangi DPRD, I Made Cahyana Negara.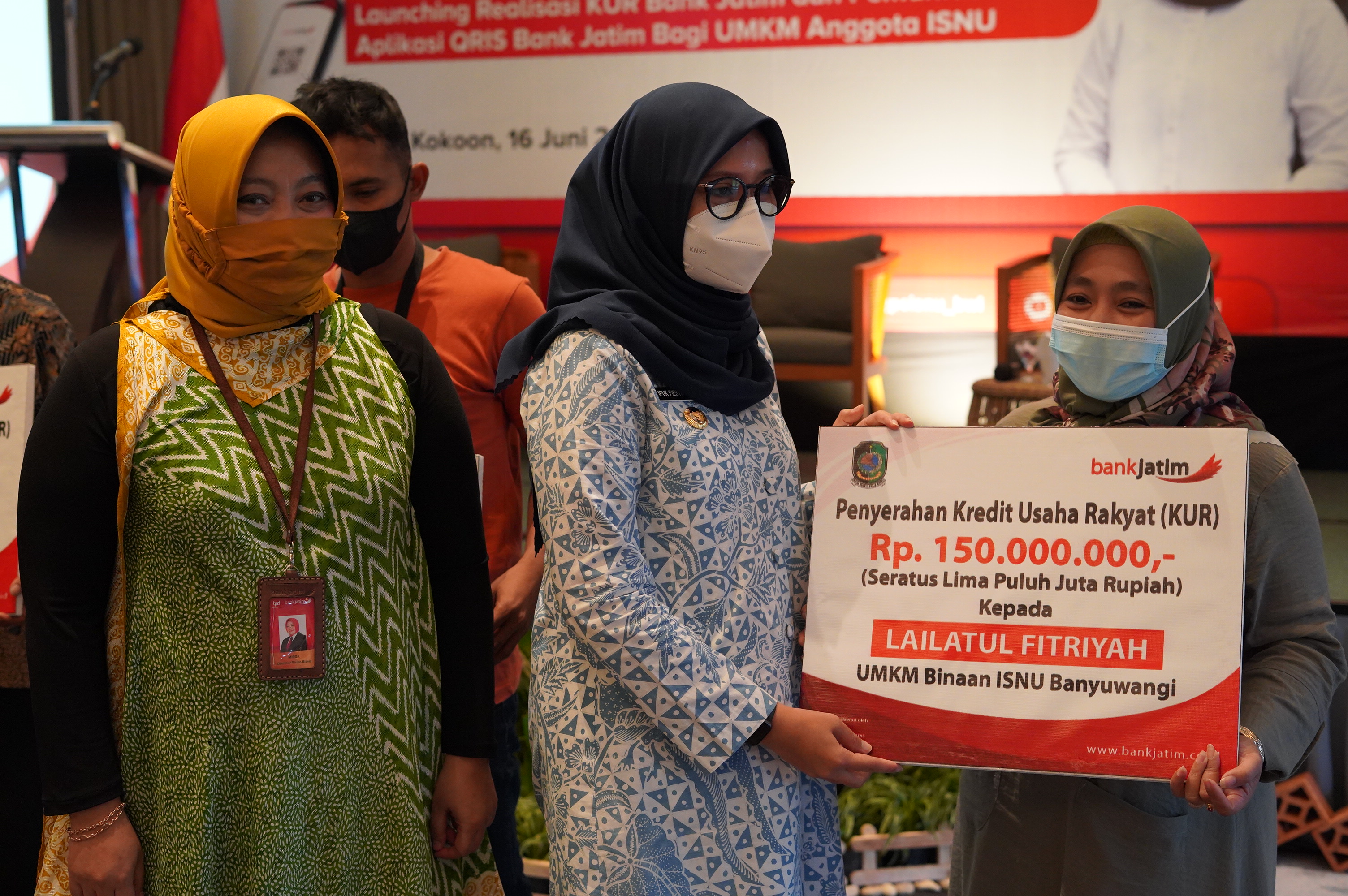 According to Rizyana, the existence of financing from bankjatim is expected to have a positive impact on MSME actors, especially in strengthening the capital foundation as one of the needs in expanding business scale and creating new jobs during the pandemic.
On that occasion bankjatim also succeeded in implementing the use of its digital services to the public. This is evidenced by the MSMEs assisted by ISNU Banyuwangi who have the opportunity to display their superior products using the bankjatim Quick Response Indonesia Standard (QRIS) as the main payment instrument. This confirms bankjatim's commitment to encouraging the development of MSMEs in East Java and expanding the reach of the National Non-Cash Movement (GNNT) program launched by the Government in minimizing cash circulation.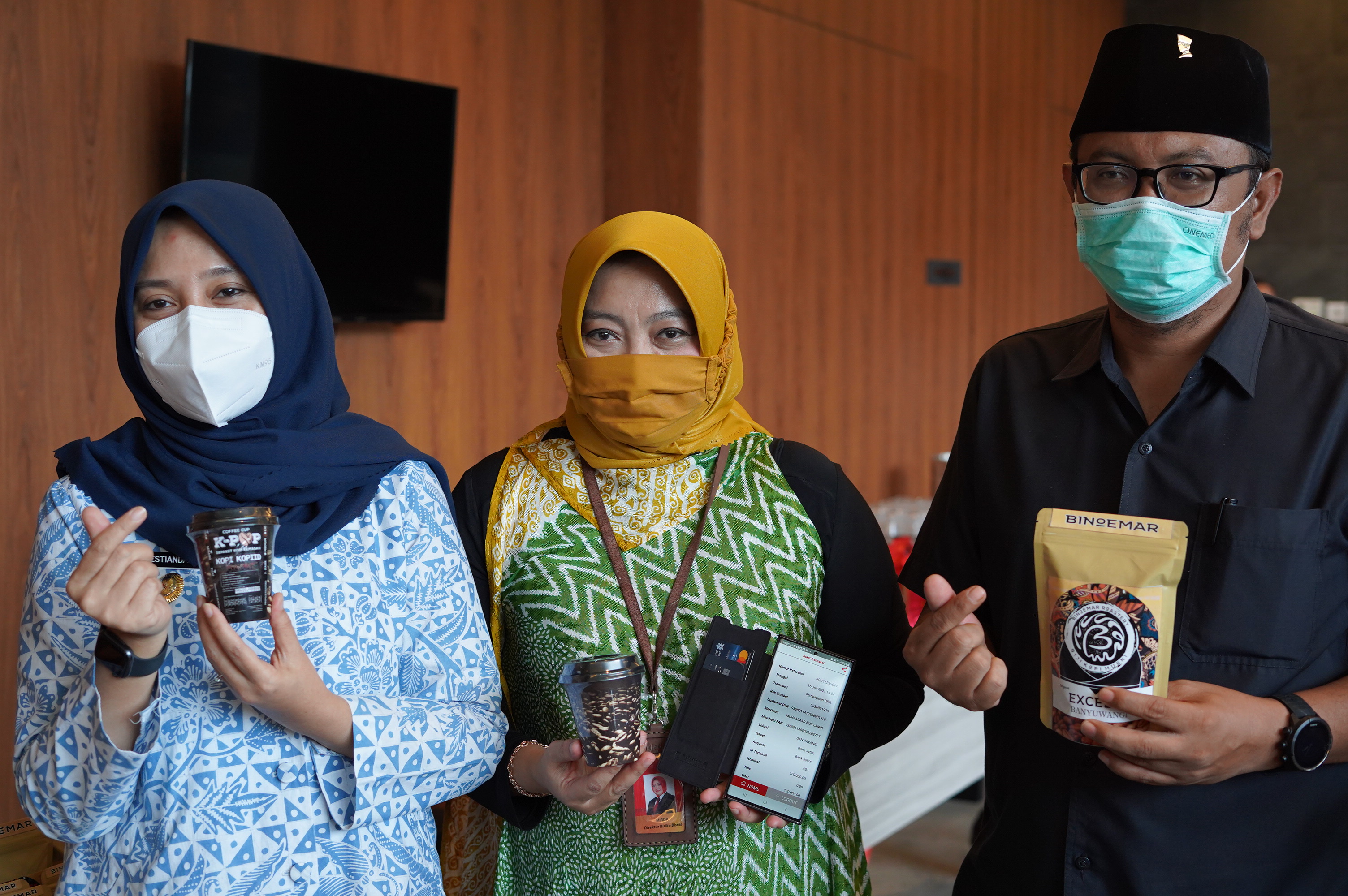 "We would like to thank the Regency Government and all Banyuwangi people who have given confidence to bankjatim to continue to synergize and collaborate in improving the regional economy in Banyuwangi," closed Rizyana.
PT BANK PEMBANGUNAN DAERAH JAWA TIMUR Tbk
Jl. Basuki Rahmat 98-104 Surabaya
CORPORATE SECRETARY
E : corsec@bankjatim.co.id / humas@bankjatim.co.id
T : (031) 5310090-99 ext 471 F : (031) 5310838