The Lucky Draw for Kredit Multiguna Bank Jatim
Date: 07 april 2021
Categories :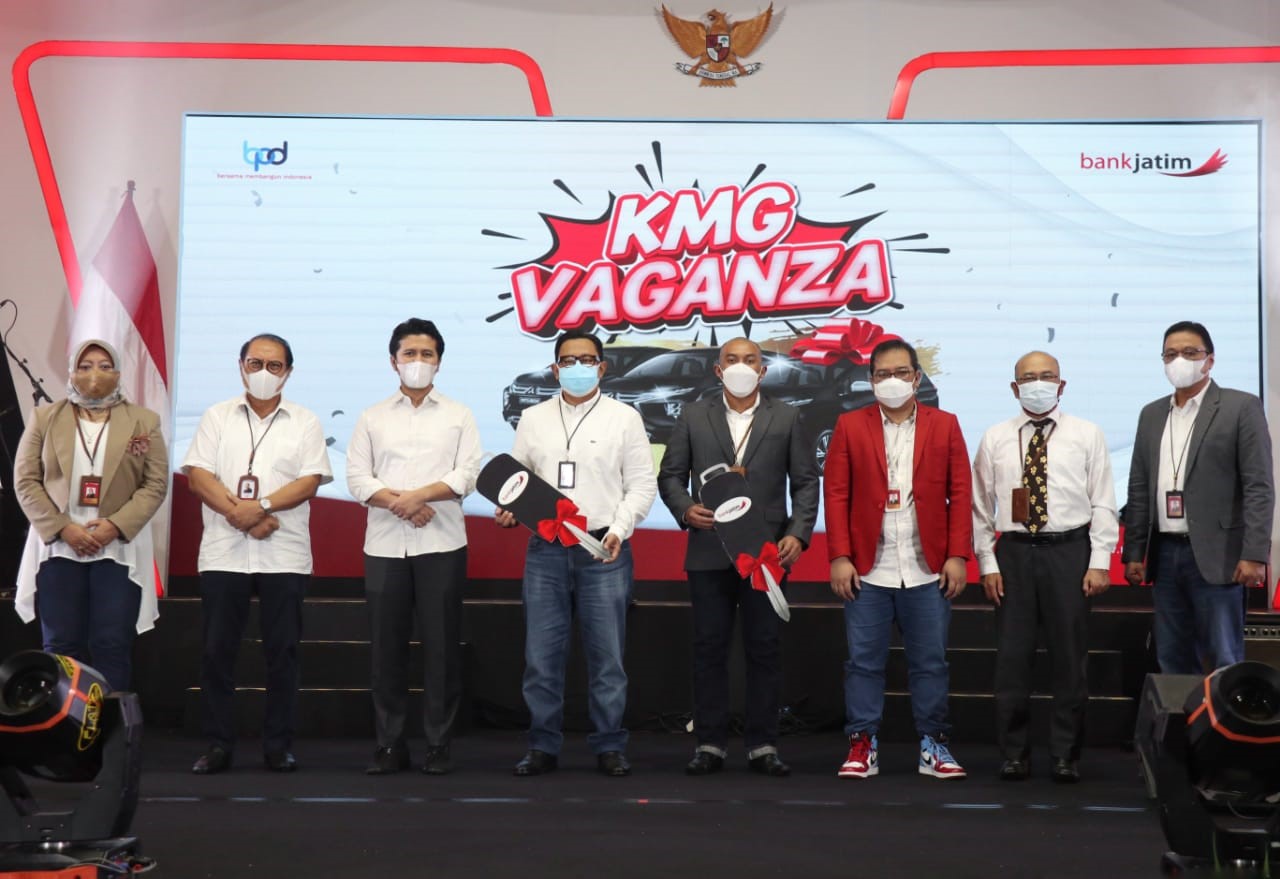 Surabaya, 7 April 2021 After successfully holding the Siklus Savings Lucky Draw some time ago, PT Bank Pembangunan Daerah Jawa Timur Tbk (bankjatim) held another Lucky Draw as a token of appreciation to bankjatim loyal customers. Implemented virtually and taking place in the Bromo Room, bankjatim, Surabaya Head Office (07/04/2021), this time bankjatim held a lucky draw for Kredit Multiguna debtors with the title "KMG Vaganza" and a lucky draw for 35 Mitsubishi Expander cars for 35 branch offices. Similar to the Siklus Savings Lucky Draw, KMG Vaganza is the first bankjatim Kredit Multiguna prize draw event.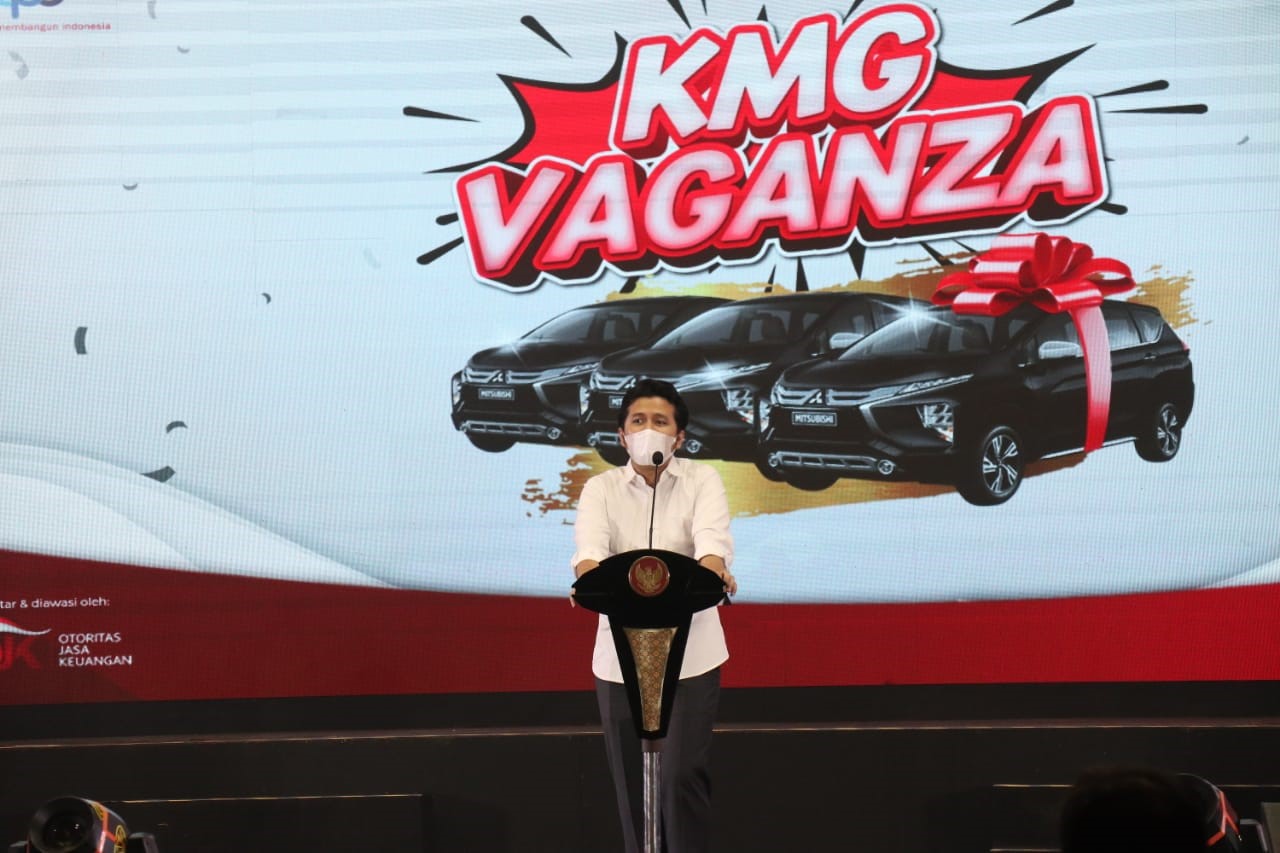 On this occasion, the Deputy Governor of East Java Emil Elestianto Dardak, the Representative of Bank Indonesia, and the Board of Commissioners and Directors of bankjatim attended directly. In addition to the drawing activity, bankjatim also launched the Taspen Smart Card product, which is a program for digitizing pension fund payment services and symbolically handed over to the Taspen Branch Manager, Mr. Kasija.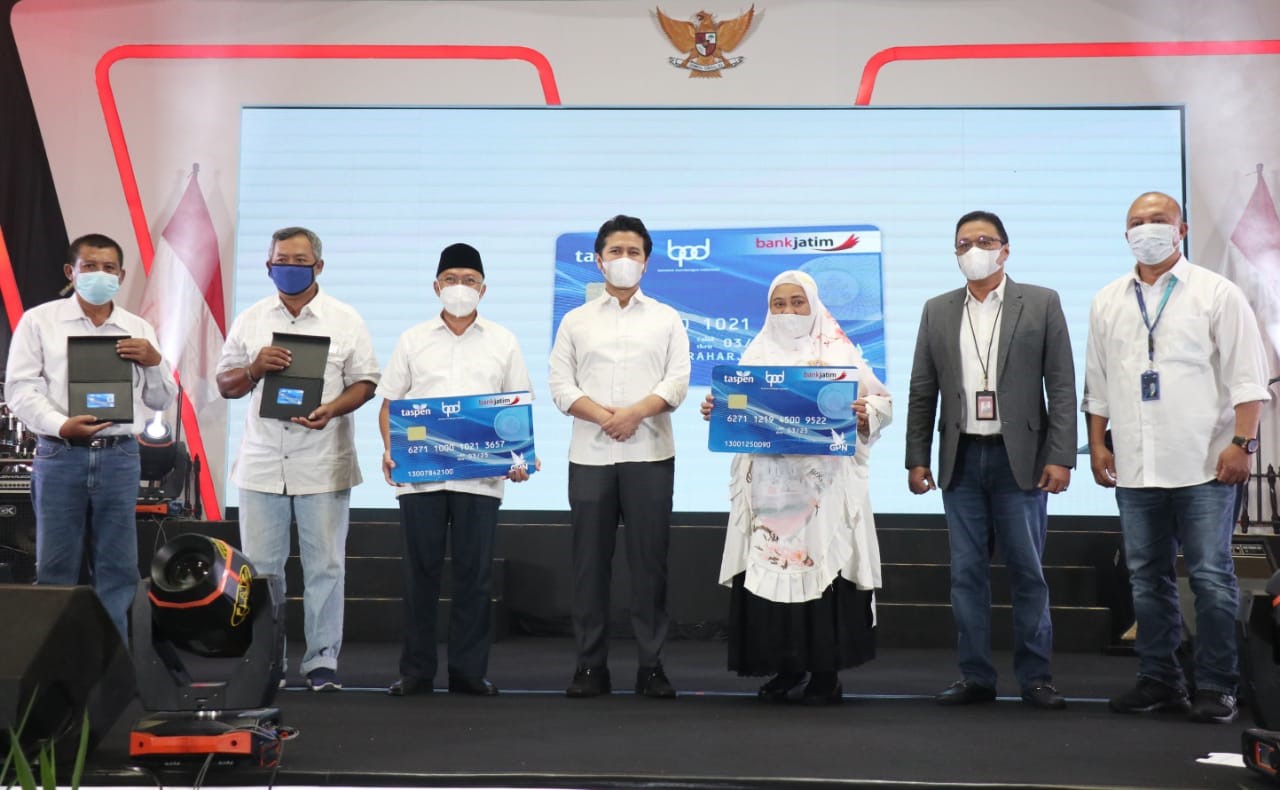 Emil gave his appreciation for the smartcard product initiated by bankjatim and PT Taspen. "This product makes it easy for ASNs who have retired and who are in preparation for retirement to take care of their rights in receiving pension money," said Emil Dardak while attending the KMG Vaganza draw.
In his speech, Pgs. Director of Consumer, Retail and Sharia Business, Ferdian Timur Satyagraha, said that the Kredit Multiguna is one of the bankjatim products that has won the sympathy of the community and helped many customers in fulfilling all needs that are beneficial for their welfare so as to increase people's purchasing power. "I hope we can hold this event periodically as a form of bankjatim presence in meeting the financial needs of the people of East Java," added Ferdian.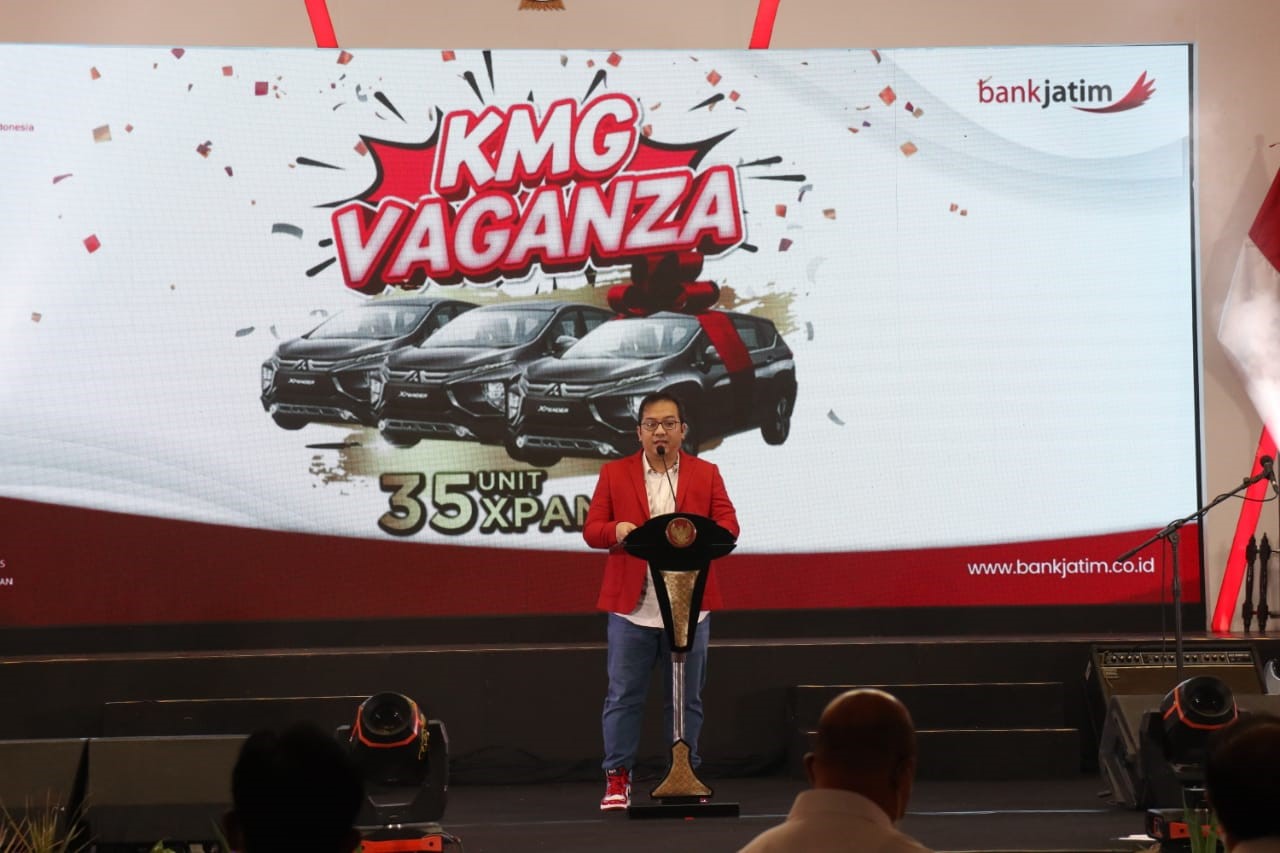 After the raffle and launch, the event was continued with an educational webinar with the theme "Managing Family Finances in the Middle of a Pandemic" which presented well-known speakers Safir Senduk and Iman Dwi as Moderators. The series of events closed with the epic performance of Letto Band.