Bank Jatim Collaborates with the East Java High Prosecutor's Office in Civil and State Administration
Date: 06 april 2021
Categories :
Surabaya – 06 April 2021. In order to accelerate the process of handling legal problems, especially in the civil and state administration as well as saving state finances / assets, PT Bank Pembangunan Daerah Jawa Timur Tbk. (bankjatim) signed a Cooperation Agreement with the East Java High Court. The signing was carried out directly by the President Director of bankjatim Busrul Iman with the Head of the East Java High Prosecutor's Office, Dr. Mohamad Dofir, SH., MH at the East Java Prosecutor's Office in Surabaya (6/4/2021).
bankjatim hopes that with this cooperation, the joint handling of legal settlement in the civil and state administrative fields faced by bankjatim can help efforts to save and restore financial and wealth of state assets. The Attorney General's Office also hopes that the steps taken by bankjatim will run well and can further improve the performance of bankjatim.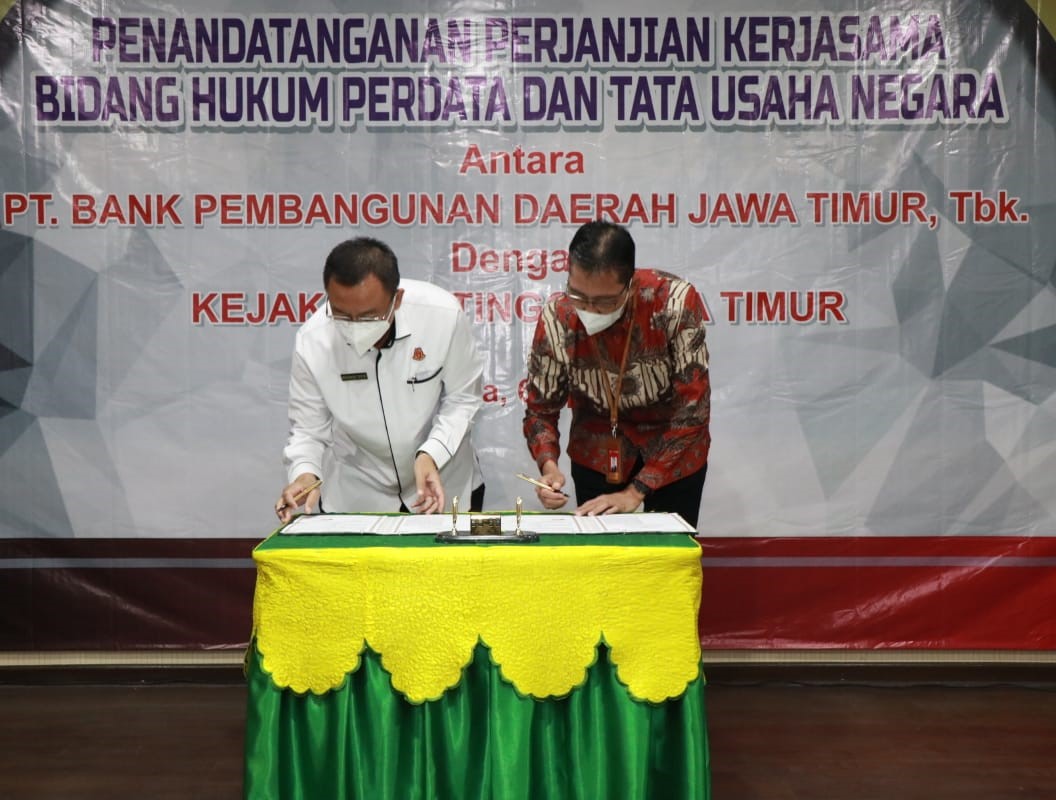 In his speech, Busrul Iman said that the banking world is an institution based on public trust, so bankjatim must certainly maintain public trust by building good governance. "bankjatim realizes that collaboration and synergy in an era like this are very much needed, one of which is with the East Java High Court", explained Busrul.
Mohamad Dofir expressed his gratitude to bankjatim for giving trust to the East Java High Court. "If there are doubts in making policies that cause legal problems in the future, bankjatim can submit a legal opinion, so that no more doubts in implementing policies and state finances can be saved," he said.